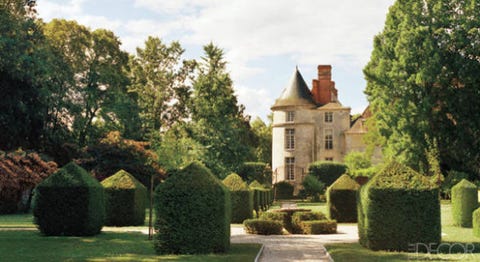 Towering achievement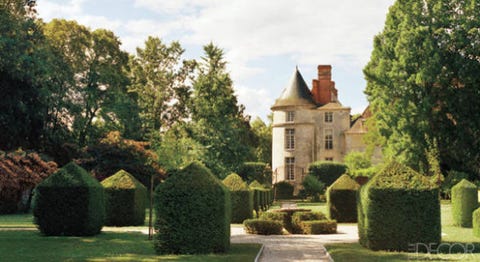 When Charles de Ganay moved into his family's castle Château de Fleury, on the outskirts of the Fontainebleau forest, he brought his own aesthetic to the interiors, adding vivid floral wallpapers to what were originally white plaster walls, and artful ceilings to the main drawing room and dining room.
Featured in the September 2011 issue of ELLE DECOR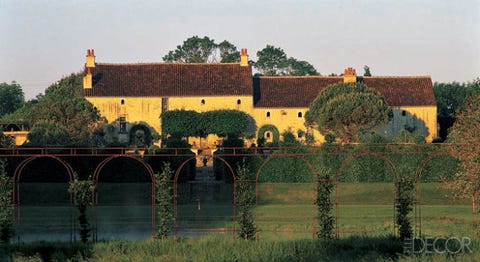 LE BÂTIMENT
"Music is my life, but the garden is too." Conductor William Christie explained to ELLE DECOR. Le Bâtiment, his late-16th-century, lime-washed stone manor, sits on 30 acres of property in the Vandée region of France. The artist François Roux has painted several beamed ceilings inside the property.
Featured in the June 2007 issue of ELLE DECOR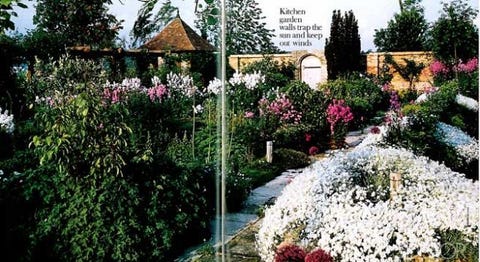 CHÂTEAU GABRIEL
Yves Saint Laurent and Pierre Bergé's Château Gabriel in Normandy is the site of the pair's stunning gardens, landscaped by Franz Baechier. "[Baechier and our gardener, Jean] transformed this wasteland into a suite of casual but elegant garden 'rooms'," Bergé wrote in 1990.
Featured in the March 1990 issue of ELLE DECOR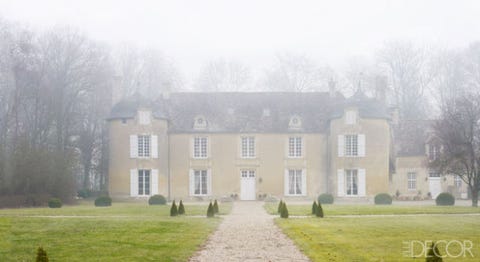 Château d'Ailly rests on eight acres in France's Normandy region and is home to designer Gérard Tremolet. While many châteaux are passed from one generation to the next, Tremolet found this one in a decidedly more modern way, in an Internet ad. "18th-century château with island, chapel, and cemetary."
Featured in the October 2012 issue of ELLE DECOR
You may also like