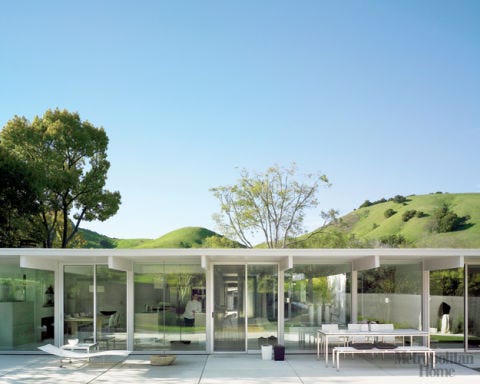 Spacious and modern residence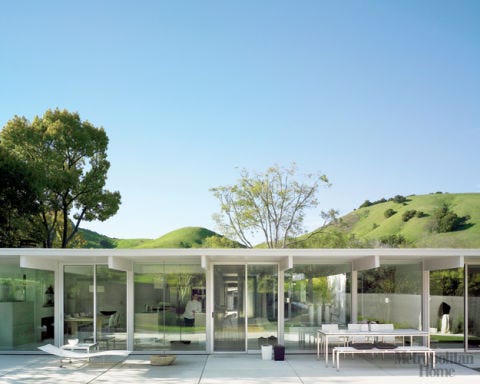 The rear of Marika Sakellariou's 1960 Eichler house is a wall of transparency that reveals the dining room (far left), the kitchen (where the graceful homeowner stands), the living room and the master bedroom; the Mesh Curve chaise and Fusion Tribù outdoor dining furniture are from Henry Hall Designs. The renovation, by architects Lucian Rosciszewski and Marek Slosar, was calculated to update the property while respecting its roots and to maximize the original home's confounding of indoor and outdoor spaces.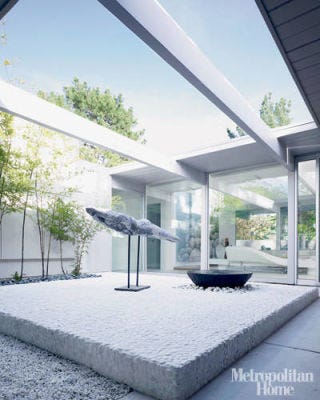 The core of the house is actually open to the sky.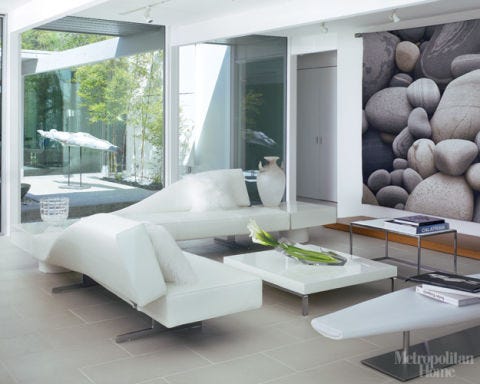 Sakellariou chose her palette based on her view of movement: "You can see the fine lines of a dancer's body only when you use black and white or variations of that," she opines. The living room stars organic-shaped white furniture by Jean-Marie Massaud, including Aspen sofas for Cassina and an In-Out bench for Cappellini, as well as an Alan Magee tapestry entitled Stones. Just beyond the glass, The Swimmer, by Mark Chatterley, is displayed in the central courtyard.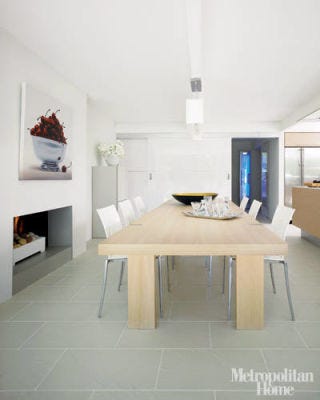 ?The dining room features a minimalist fireplace, a Piero Lissoni Beam table for Porro and Jazz chairs from Alivar, as well as AXO's Clavius pendant light. A sliding wall of reflective laminate separates the dining area from the adjacent media room. The painting of cherries is by Michael Whitlow.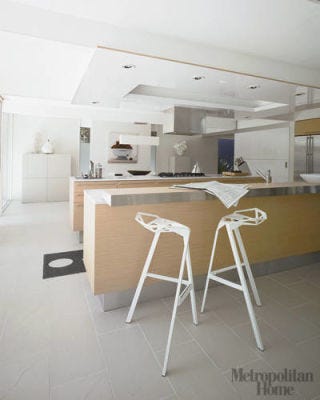 Two parallel islands form a kitchen zone between the living and dining areas; One stools are by Konstantin Grcic for Magis.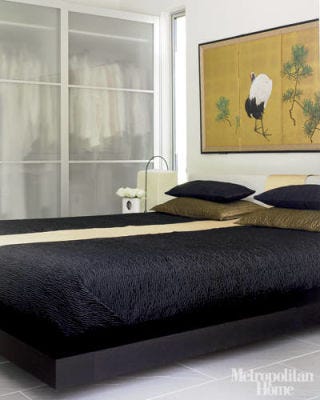 The Japanese-inspired master suite features a translucent-glass-fronted closet.

Some windows were partially frosted for privacy.

The renovated house has "modern" written all over it, thanks to a new brushed-aluminum garage door.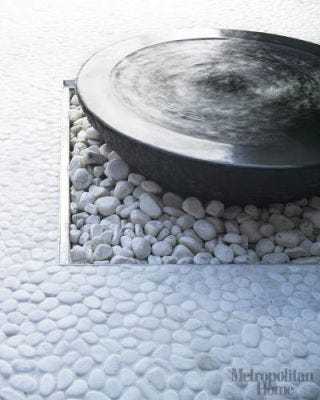 The serene water feature in the central courtyard.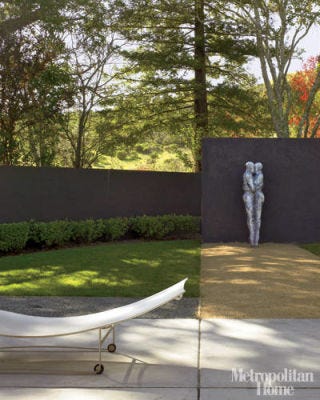 The Kiss, by Mark Chatterley, stands against a curved fence in the tranquil backyard.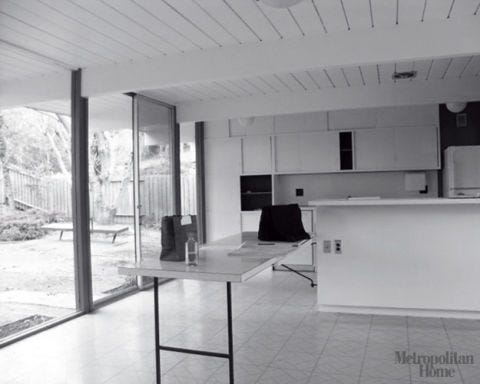 You may also like