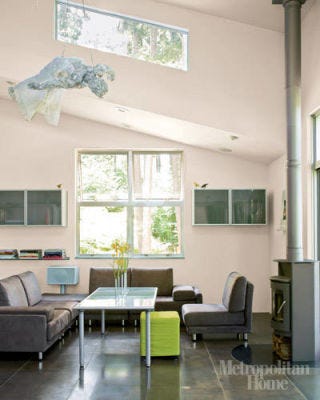 Small space: a stylish and avant-garde home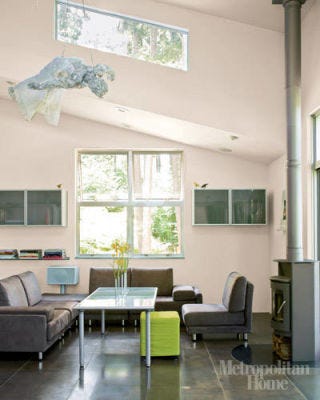 The chimney of the RAIS stove in the living room reads like architecture. The room was designed with maximum fenestration to admit light during the gray Northwest winters. She ordered the Tranio sectional sofa online, from EBPeters.com; the table and hanging cabinets came from IKEA, as did the ottoman, which Mizono slipcovered in chartreuse.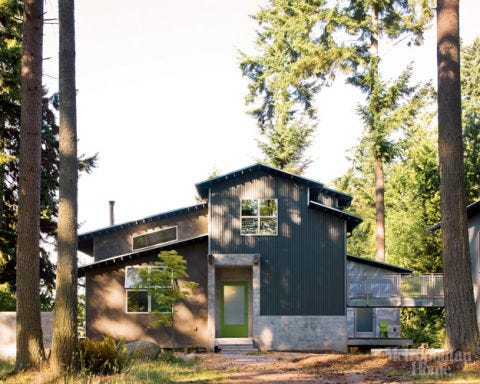 Lynn Mizono's house features a small bridge that leads to an apartment above the garage.


The trim bar stools, dining table, birch cabinets and even the diaphanous drape are from IKEA. What appears to be a suspended angel piñata is actually a lighting fixture Mizono designed.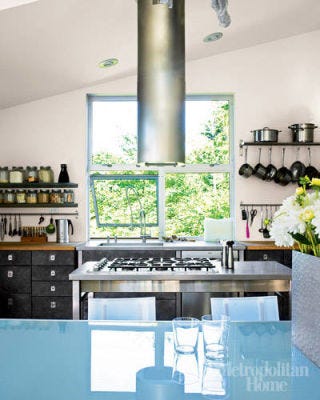 The stainless-steel range table and countertop with its integral sink were custom made (the telescoping stove hood is by Sirius, the gas cooktop by DCS).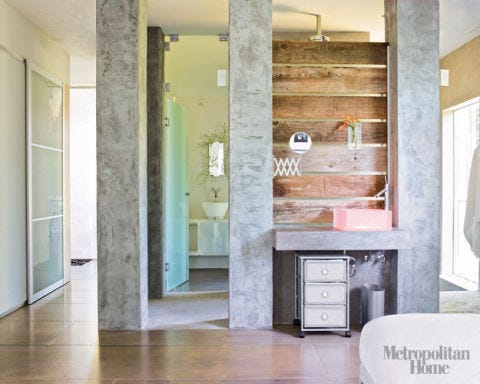 The master bath has stucco-coated square columns and a resin vessel sink by Martha Sturdy.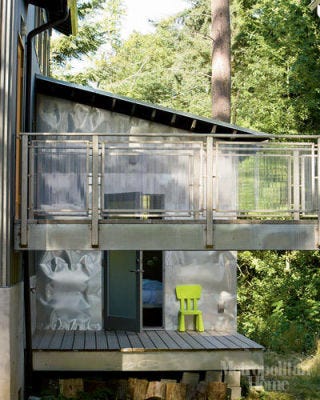 A private bedroom deck lies below the bridge to the garage guest suite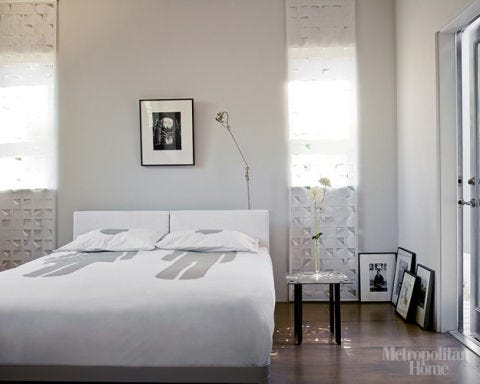 The master bedroom features a bed Mizono got from Design Within Reach, dressed in a quilt with a Girl+Boy cover by No One You Know, in Australia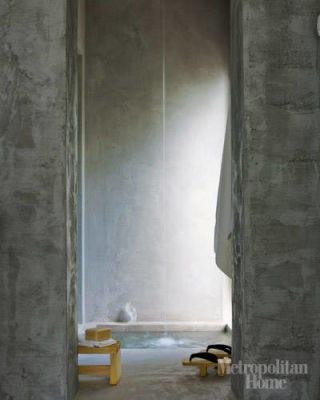 The minimalist Japanese soaking tub is installed at ground level; floors have radiant heat.
You may also like