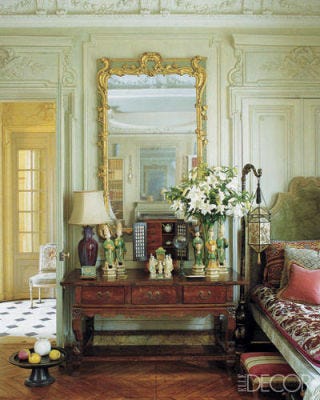 Restore the family home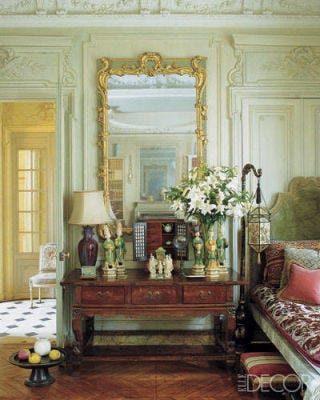 In the Paris living room of fashion and interior designer Rose Anne de Pampelonne, a 1940 Emilio Terry–designed bed from Florence Lopez stands beside a 17th-century Filipino altar table displaying Tang dynasty statuettes.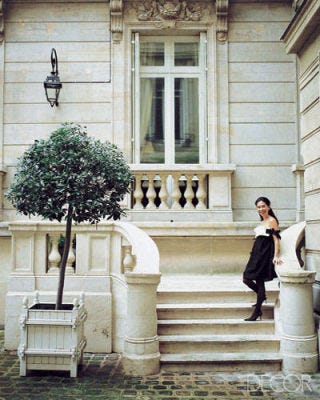 Pampelonne at home in a dress by Giambattista Valli.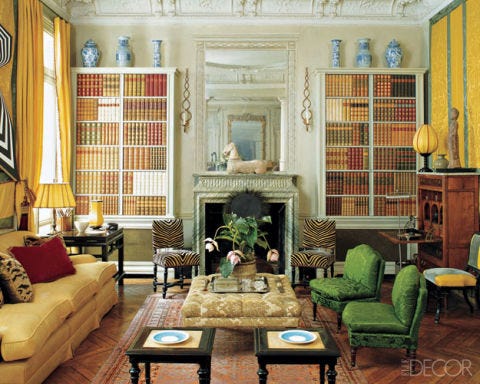 A Han dynasty horse is displayed atop the living room's 17th-century marble mantel; 19th-century ebonized side chairs are upholstered in a zebra-stripe silk velvet, and custom-made bookcases hold false volumes whose titles refer to family members.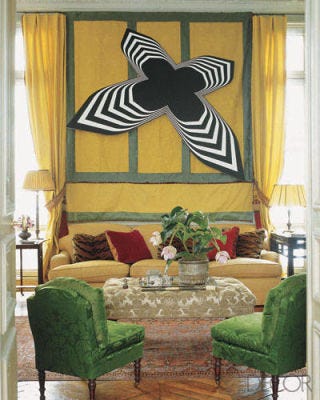 In the living room, Untitled (Black Star) by Philippe Decrauzat hangs on a panel of silk damask trimmed with silk faille; the chairs are covered in a silk-damask brocatelle.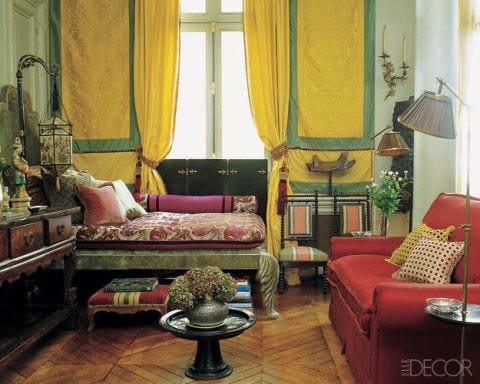 The living room sofa is upholstered in a silk velvet, and the curtains are of silk taffeta.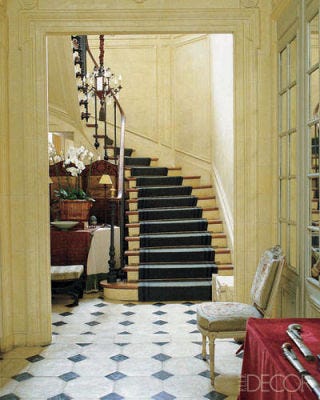 A custom-made wool carpet climbs the staircase in the entrance hall.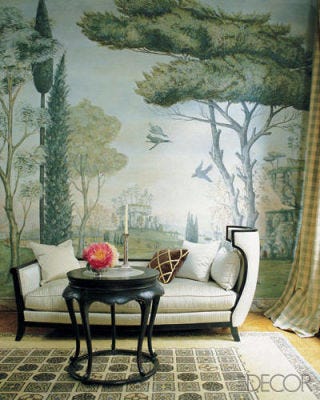 The dining room features a 1930s daybed from Florence Lopez covered in a ribbed silk, the table is Qing dynasty, and the '50s Paule Leleu rug is from Galerie Armand Deroyan.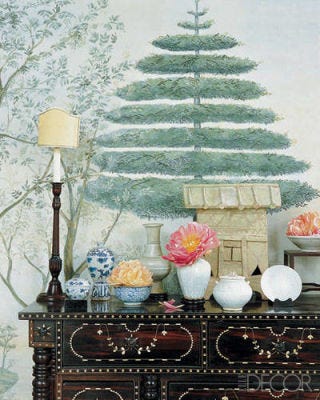 A collection of Chinese porcelain is set atop an antique Filipino chest of drawers in the dining room.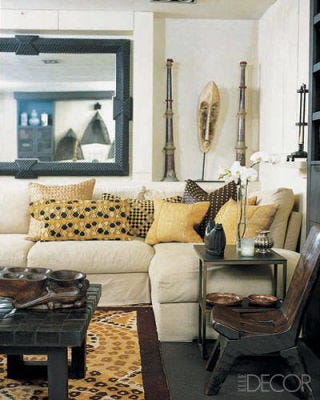 The family room displays an African mask, Nepalese horns, a carved-wood chair from the Philippines, and cushions of kuba cloth and woven abaca.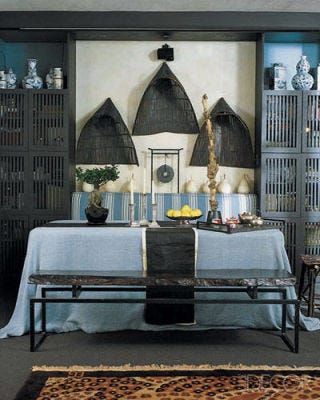 Antique fishing baskets and a kamagong-wood bench in the family room.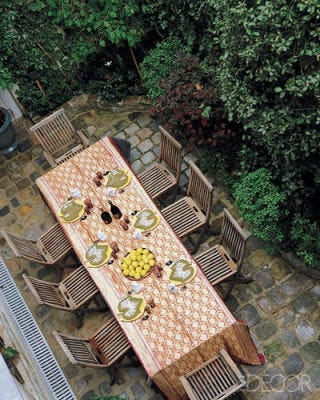 The table on the terrace is brightened with antique saris.


On a staircase landing, a Bamileke feather headdress from Cameroon hangs above a console slipcovered in velvet; the silk-damask curtain is antique.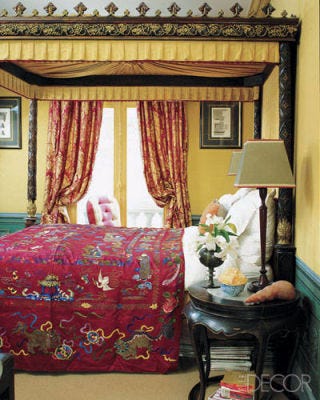 A carved-and-gilded bed made in the Philippines is hung with silk faille and moss fringe; the antique Chinese embroidered silk bedcover is from Florence Lopez.
You may also like