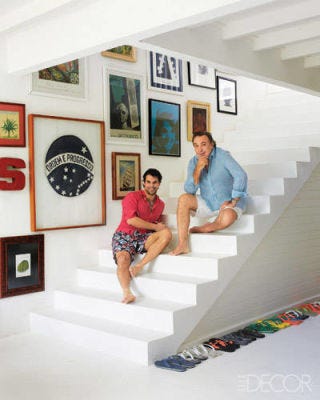 Popular beaches around the world

Designer Sig Bergamin, right, and Murilo Lomas in their Trancoso, Brazil, home; the staircase is made of burnt cement.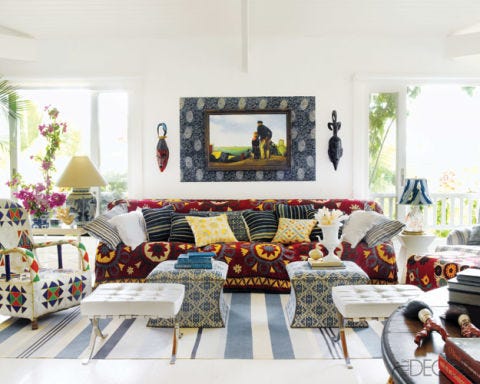 In the living room, the sofa and ottomans were designed by Bergamin, the armchair (left) is African, and the Barcelona stools are by Mies van der Rohe; Kenyan masks flank a 19th-century painting found at a flea market.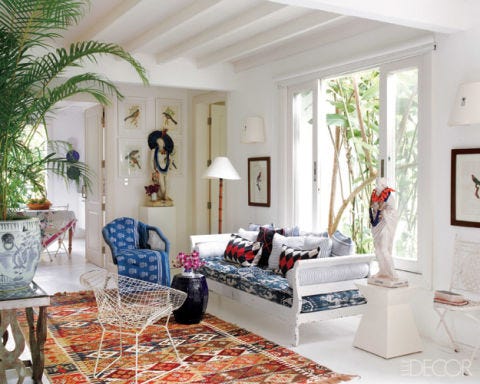 In the hall, the daybed holds cushions made from Balinese fabrics, and the armchair is draped with a sarong by Again; the Bertoia chair was found at a flea market.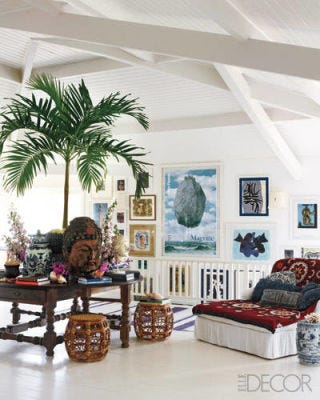 Vintage posters and watercolors decorate the living room; a suzani from Istanbul's Grand Bazaar covers a linen-upholstered chaise.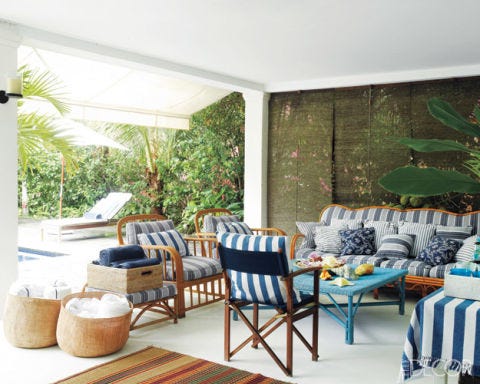 On the terrace, wicker chairs and a sofa upholstered in a Bergamin fabric; the director's chair and table are from Casual Móveis.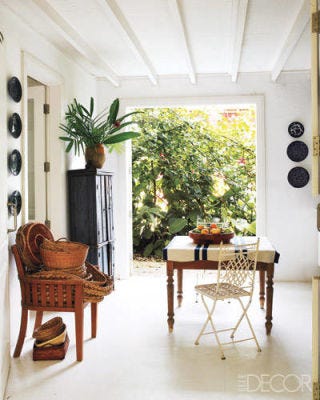 The 19th-century armoire in the pantry is from Jacaré do Brasil, and the baskets were made by an Amazon tribe.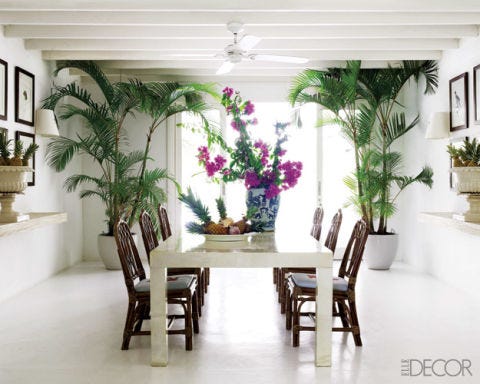 Rattan chairs and a leather-upholstered dining table by Bergamin.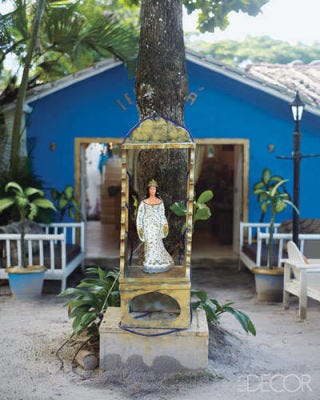 A statue of a Bahian deity outside a colonial house in Trancoso.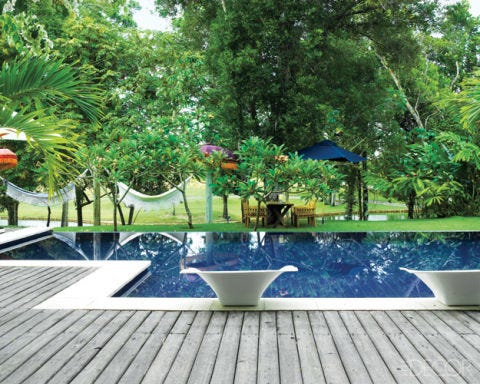 The pool is surrounded by mango and jasmine trees.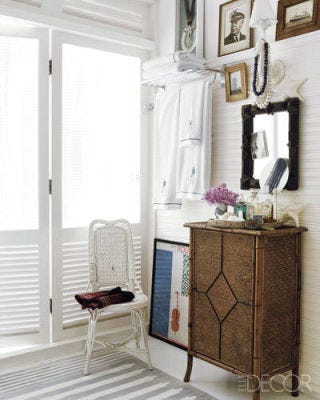 A wicker chair and cabinet, towels by Victoria Mill, and an antique mirror in a guest bath.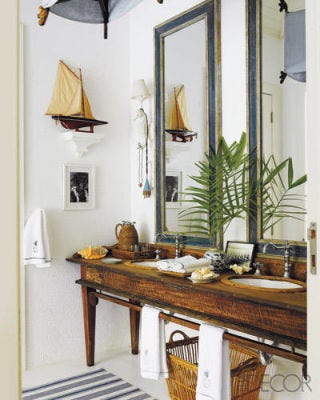 The model ship and artwork in the master bath were found in the Hamptons, the vanity is made of Brazilian wood, and the mirrors are by Bergamin.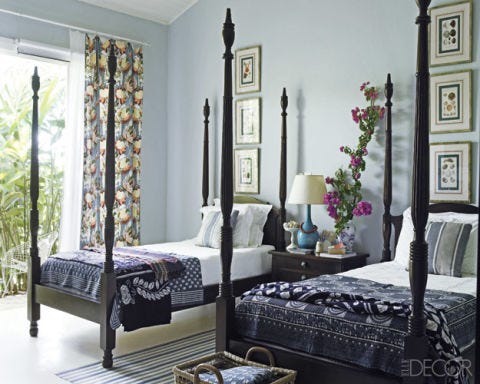 Bedding by Victoria Mill and a rug by Again in a guest bedroom.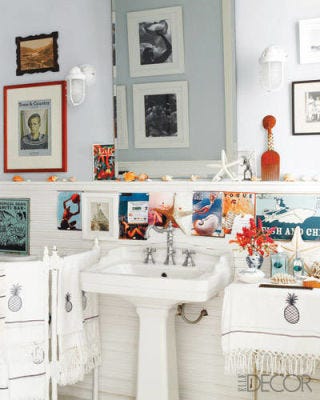 Vintage magazine clippings and nautical-style sconces in the powder room.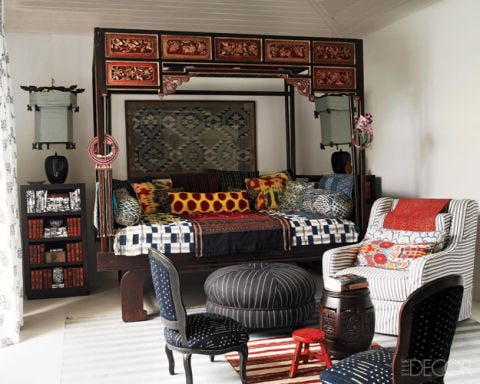 In a guest bedroom, an antique opium bed from Bali is dressed with an African quilt and pillows covered in ikat prints and Balinese sarong fabrics; the armchair is by Bergamin, the ottoman and rugs are African, and the shelf holds books covered in a Ralph Lauren Home fabric.
You may also like