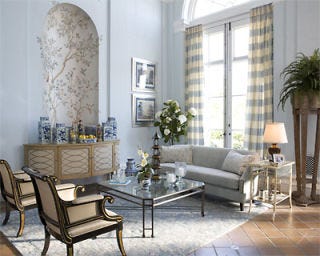 Perfect proportion house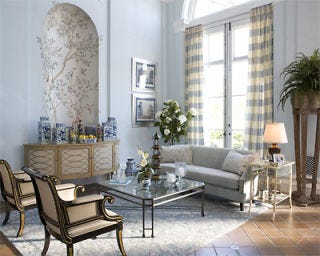 The designers silver-leafed the niches to add dimension to the walls before the decorative murals were done. Rugs play on the Asian theme. Flowers and Asian porcelain add shots of texture and color.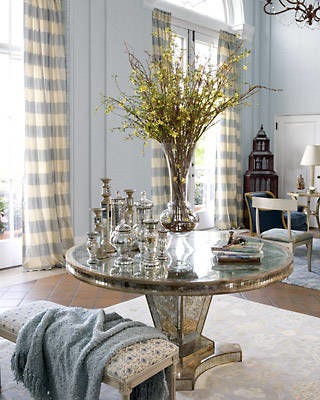 A mirrored round table establishes a focal point in the center of the room, and links the furniture groupings on opposite sides.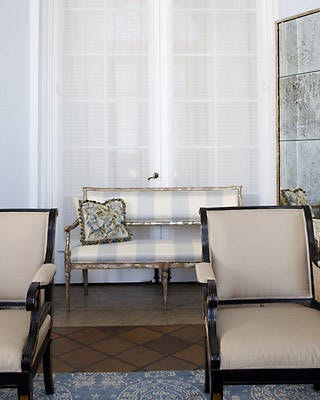 Settees on one side of the room are upholstered in the same box check that was used for the draperies on the opposite set of doors.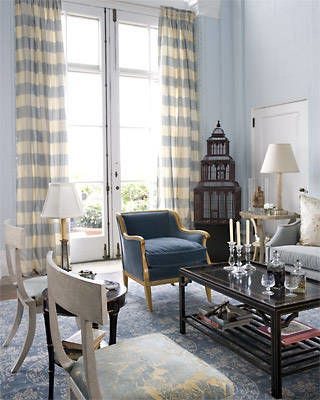 Checked silk curtains with a pencil pleat heading frame the French doors. Different furnishings anchor the room's opposite side.
You may also like