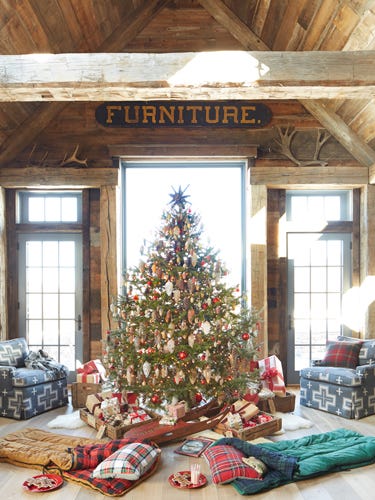 Peek into 24 luxuriously decorated holiday homes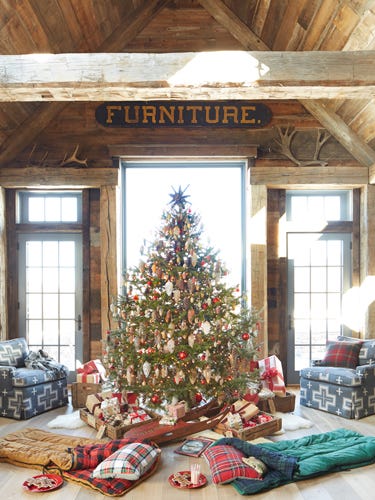 For proof that a minimalist palette can be surprisingly merry, get an eyeful of Lisa and Dan Tiemann's Chicago, Illinois, home—a testament to the power of a "less is more" approach (even at the holidays).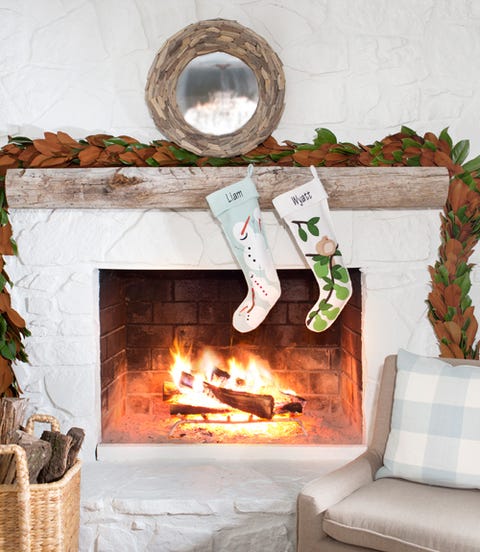 With a vibrant mix of prints and colors, Glenn Holley's Virginia home feels festive year-round.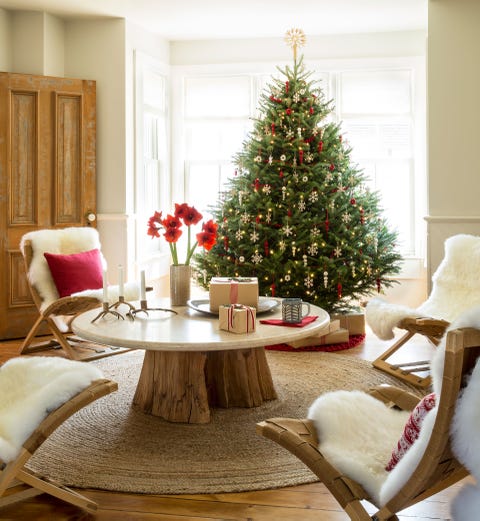 Get a dose of holiday cheer in Alabama! Billy Reid's home is a mix of vintage and new, to create his own version of laid-back Southern style.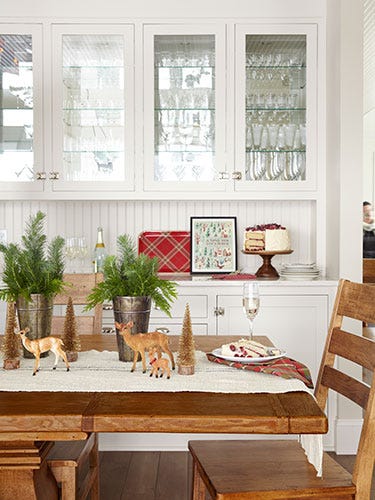 At his Ohio farmhouse, Kevin Reiner mingles fragrant evergreens with glittering vintage ornaments for a display that definitely dazzles.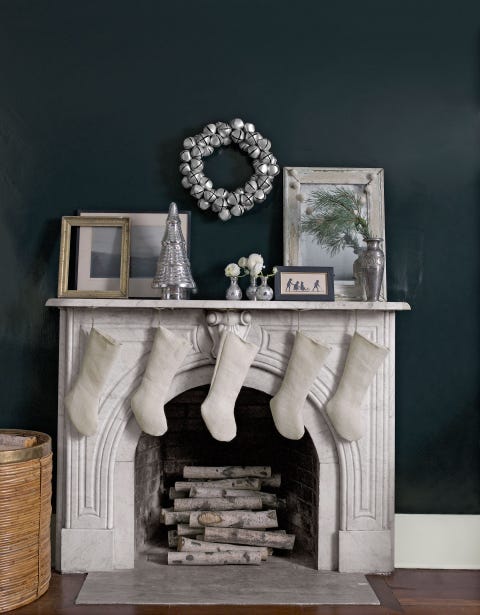 In this 1890s New York City brownstone, buttery whites and robin's-egg blue are sparked with silver and gold for a romantic Christmas.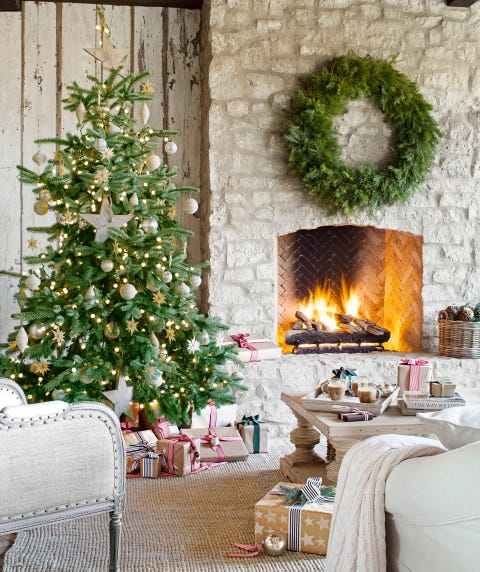 A suburban Chicago family brings the festivities of Christmas into their kitchen—their favorite room at home.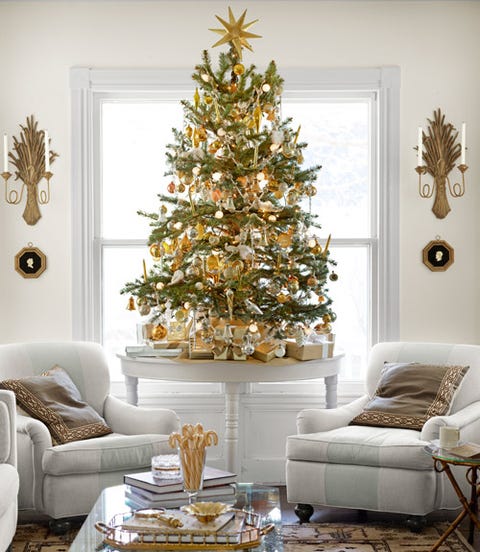 In the Hill Country of central Texas, a couple celebrates Christmas in their cozy cottage. Here, centuries-past treasures and cherished traditions mingle with the new, capturing warm holiday memories.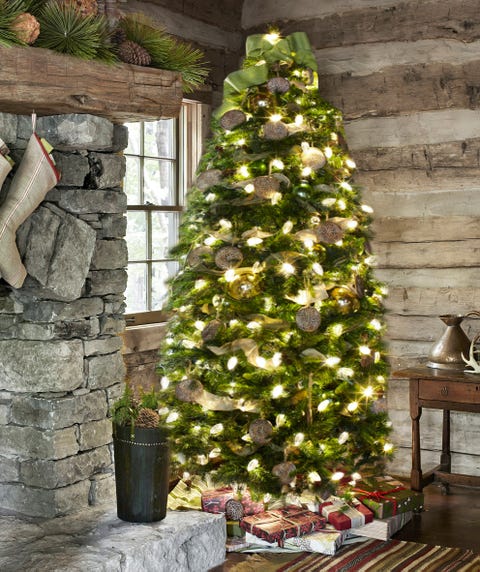 When their 1777 Connecticut home is filled with the scent of pine boughs and baking, Leslie and Steven Powell know it's the holidays.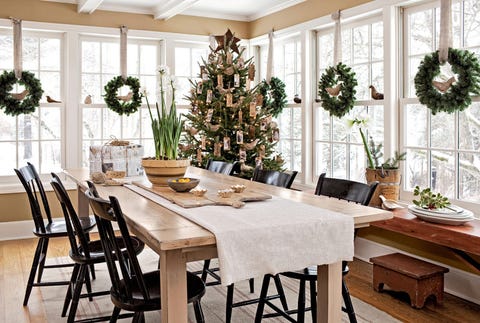 With the quiet shimmer of glass and candlelight, interior designer Rollande Vachon suits her holiday decor to the classic simplicity of her Montreal home. "The colors I live with year-round—white with a dash of lilac, plum, and silver—are really elegant at Christmastime," she says.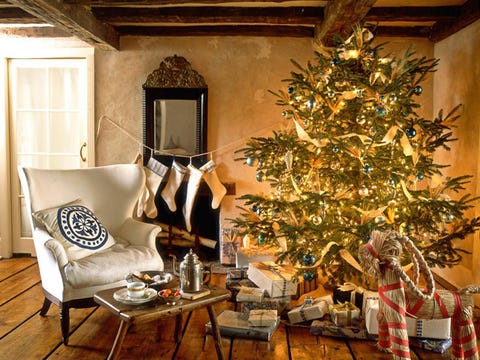 The rebirth of this 1815 Cape-style cottage was nothing less than arduous. Yet, decorating its interiors came easily to a consummate collector and his partner. Come the holidays, all that's required are a few natural touches including fruit, boughs, ribbons, and blossoms.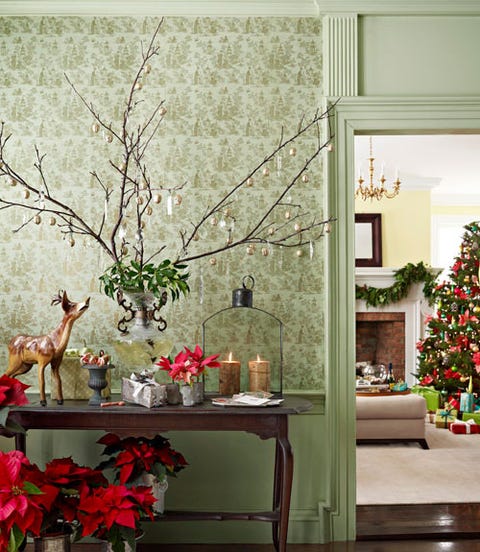 With garlands, family traditions, and loads of good cheer, this New York home hosts a real country Christmas.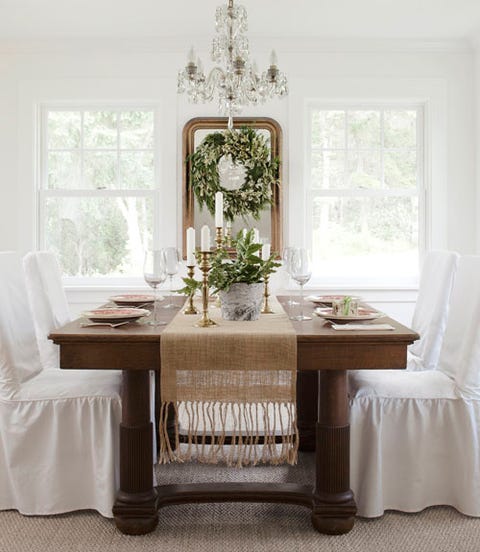 With "campouts" by the tree and annual s'mores parties around the fire, find out how one family has mastered the art of the at-home holiday getaway.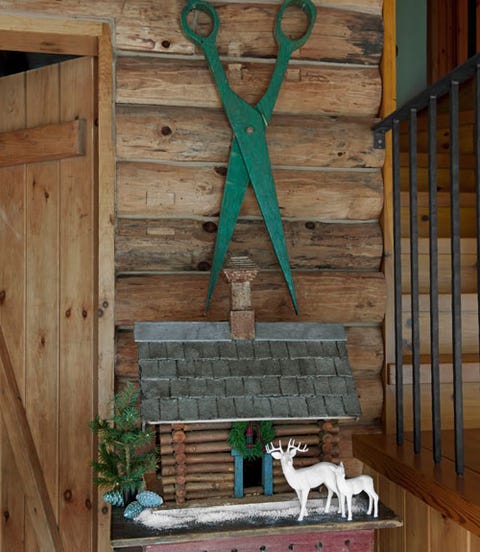 This homeowner's laid-back approach to holiday style is in lockstep with the soothing yet stylish scheme she devised for her family's 1970s ranch-style house in Atlanta.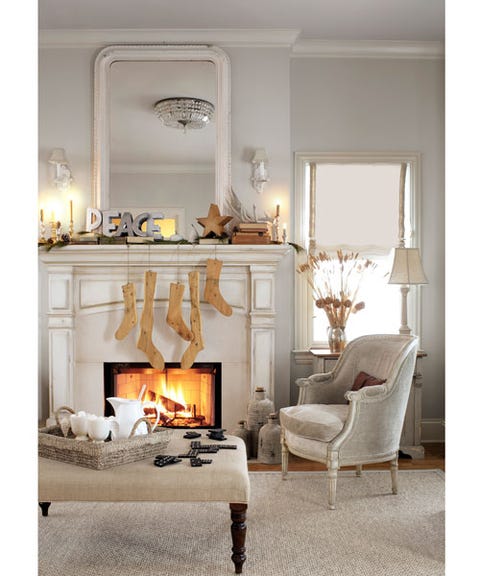 Mark and Jenny Brethehim reveal their home's true character with natural and colorful Christmas decorations.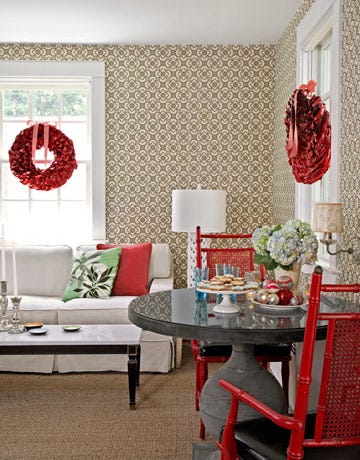 Farm Chicks founder Serena Thompson shares how she decorates every room in her 5,000-square-foot house for the holidays.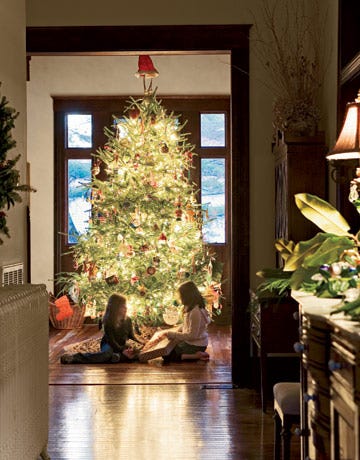 A jingle-bell wreath and mercury-glass tree dress up the marble mantel in this tradition-filled Connecticut home.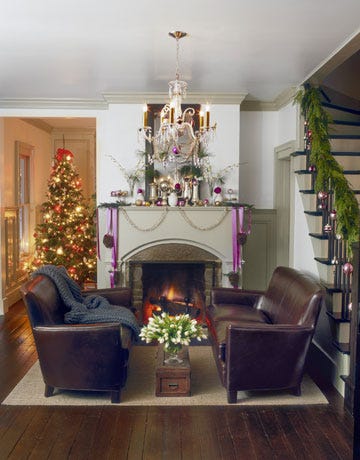 Subdued gift wrap, like simple stamped Kraft paper, helps bring Christmas charm to major league baseball player Bill Mueller's Arizona home.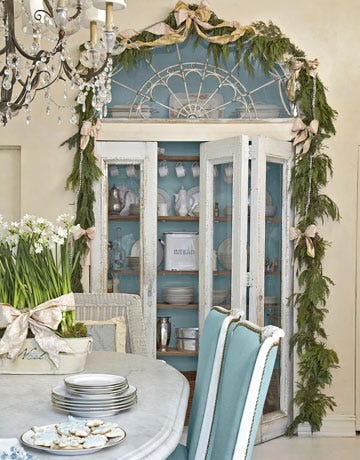 From their New England home, see how design gurus Eddie Ross and Jaithan Kochar rewrite the rules of holiday decorating and go all out for the season.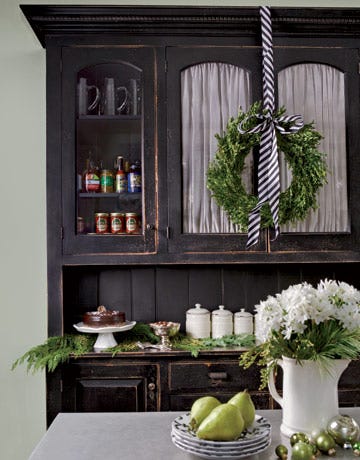 Inveterate collector Travis Robeson fills his Tennessee cabin with simple and rustic decorations, like burlap ribbon and carved-wood cookie molds.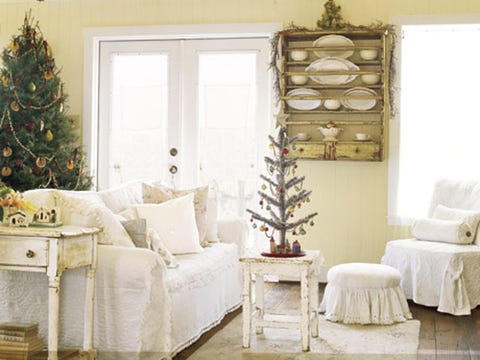 In their Brookfield, Connecticut, home, Frank and Andra Mollica deck the halls in high, yet handcrafted, style, creating newspaper birds and personalized tags that decorate their dining room tree.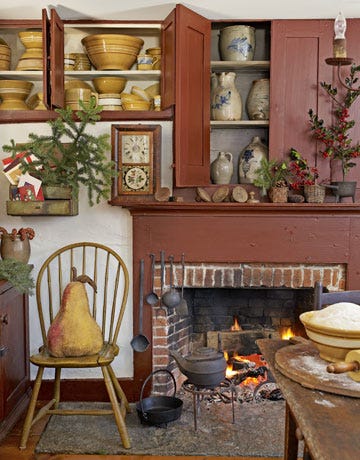 Interior designer Edie van Breems welcomes the spirit of Christmas past, celebrating the season and her Scandinavian heritage with time-honored decorations, food, and traditions.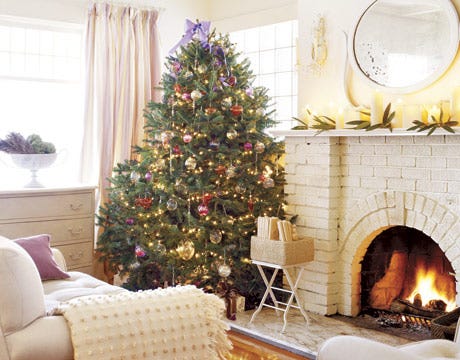 During Christmas, Brent Ridge and Josh Kilmer-Purcell of the Beekman Boys fill their old farm with merry vintage decorations, poinsettias, and colorful ornaments.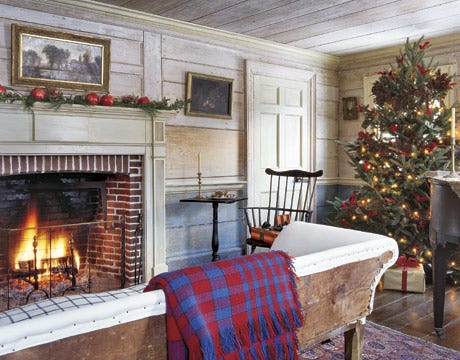 Crisp white decorating, cherished antiques, and holiday greenery transform this century-old Oregon farmhouse into a perfectly pulled-together home.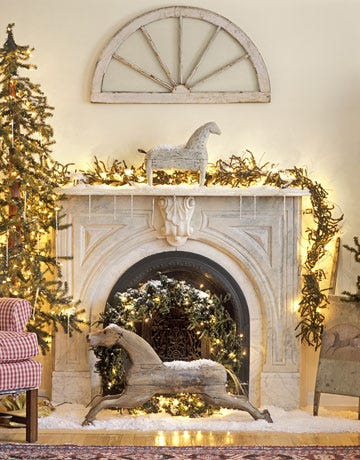 A mountain home in Vermont uses small, subtle touches to decorate for Christmas. A dash of fake snow, for example, and a pair of plastic reindeer turn a year-round display into a winter wonderland.
You may also like