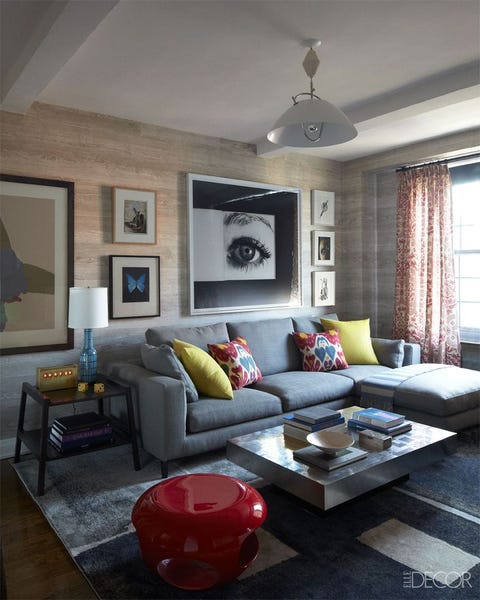 Pay attention to the phone: TAMZIN GREENHILL's Manhattan apartment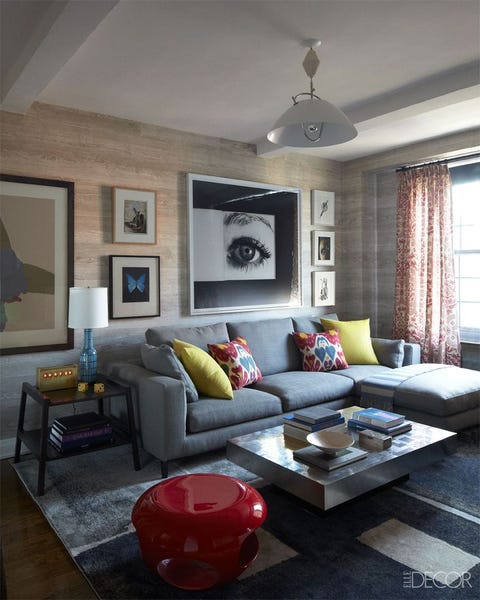 Greenhill went on to found her own interior design firm in London, where she began to attract such high-powered clients as banking heir Nat Rothschild, Lord Edward Spencer-Churchill, and media mogul Vivi Nevo. She met her future husband, New York investment banker John Park, at a London nightclub. After two years of long-distance dating, the couple became engaged and Greenhill joined Park in New York. In the den, a Minotti sofa has pillows covered in a Le Manach ikat; the pendant light is by Hans Wegner, the stool is by Hervé Van der Straeten, and the rug is by Fort Street Studio. The artwork includes a large Anne Collier photograph, a Damien Hirst butterfly lithograph, and a print series by Wangechi Mutu.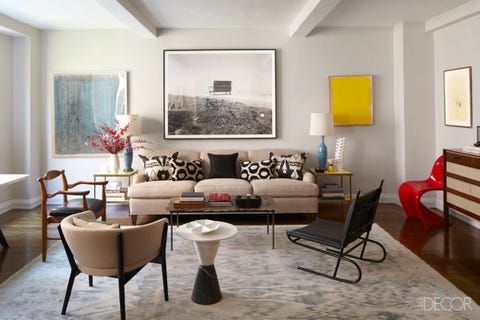 While surfing the Internet, they noticed a listing for a three-bedroom unit in London Terrace, a 1930s apartment complex that encompasses an entire city block near the High Line. "I love the bones of that building—the old black-and-white bathrooms, the beamed ceilings and paneled doors," Greenhill says. "Cool people live there, like Debbie Harry. And there are hardly any three-bedroom apartments available. It was like a golden ticket." The George Smith sofa in the living room is covered in a Belgian linen by Pindler & Pindler, the metal chair is by Jacques Adnet, and the cocktail table is by Home-Article; the ikat rug is by Luke Irwin. The artwork includes a drawing by Jessica Dickinson, far left, and a photograph by Shannon Ebner, center.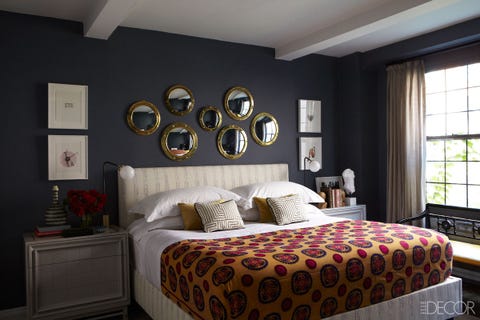 But interior design gives her the creative outlet she always craved–and with maturity comes respect. "As an interior designer you can be older, and just get better and better with age and experience," she says. "And people also now take me more seriously—especially since I started wearing glasses in meetings." Convex porthole mirrors from the 1930s and a custom-made bed upholstered in a C&C Milano fabric in the master bedroom; the side tables were custom lacquered, and the bench is English Regency.
You may also like