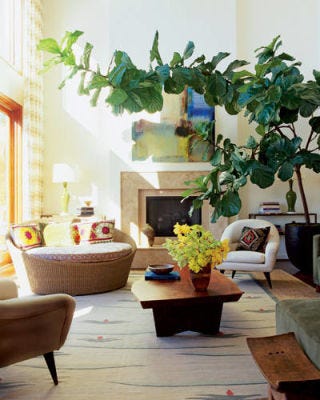 Outside the box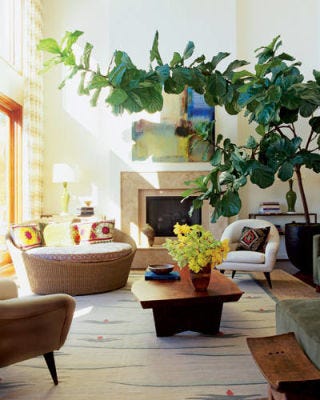 In the living room of Laurie and Adam Herz's Hollywood Hills home, designed by interior decorator Peter Dunham and architect Richard Gemigniani, a Josiane Childers painting is displayed above a fireplace surround of Walker Zanger limestone; a fiddle-leaf ficus adds drama. The Orbit chair is by Dedon from Janus et Cie, and the walnut table is custom made; the cushions are from Hollywood at Home, the rug is by Allegra Hicks, and the curtains are by Weave Design.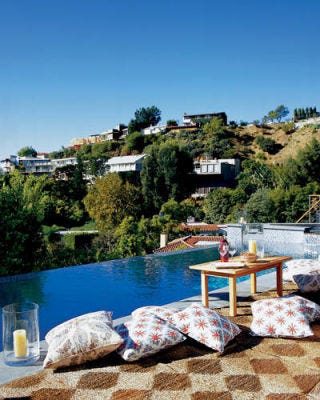 A panoramic view of the Hollywood Hills from the pool area; the cushion fabrics are by Dunham.


Vintage California pottery is showcased in the living room; Dunham designed the ikat cushions and sectional sofa, which is upholstered in a Henry Calvin cotton, and the vintage suzani pillow is from Hollywood at Home.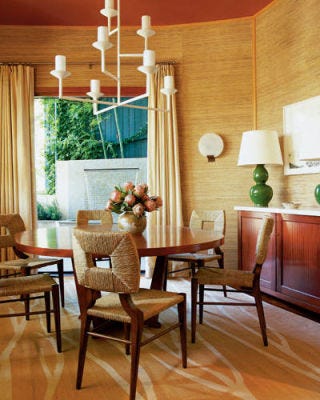 A chandelier from Bourgeois Bohème, rushback chairs from Hollywood at Home, and a rug by Allegra Hicks in the dining room.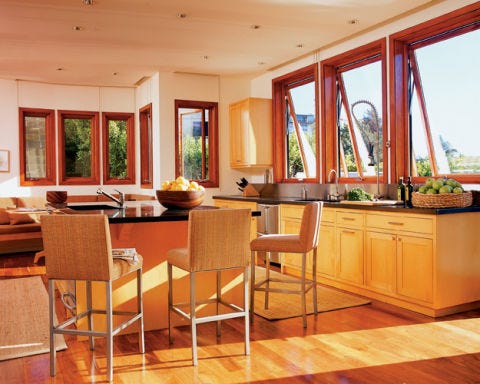 A granite-top kitchen island and Dunham-designed barstools.


A painting by Sandrine Kern, bobbin chair from Hollywood at Home, and 1960s swivel chair.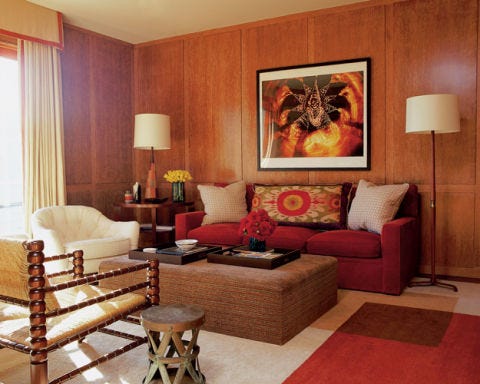 The library features a color print by Kesang Lamdark and a custom-made ottoman upholstered in an Old World Weavers fabric; the suzani pillow is vintage, and the cushions are of a Dunham fabric.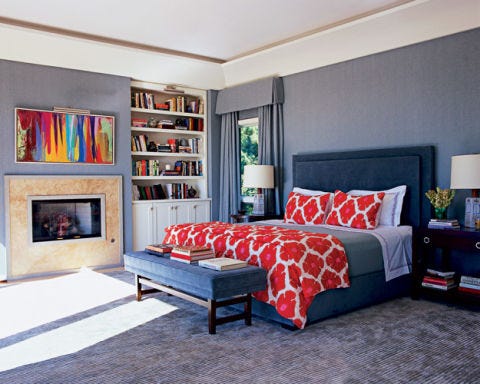 In the master bedroom is a painting by Richard Orient and bedding by Deborah Sharpe Linens.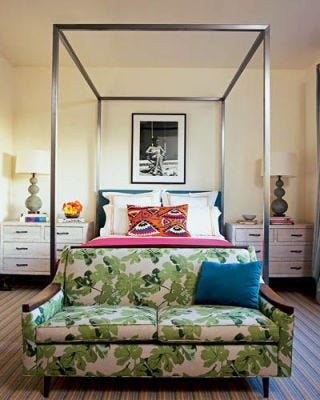 The canopy guest bed and the vintage love seat's upholstery fabric are by Dunham, the bamboo chests and ceramic lamps are vintage, and the carpet is by Patterson, Flynn & Martin; the photograph of Elizabeth Taylor is by Yul Brynner.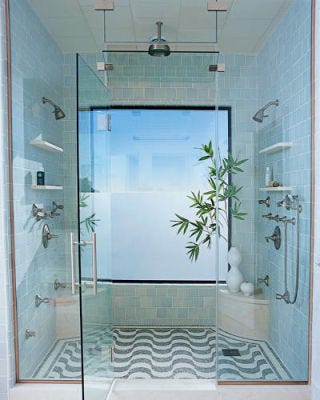 The master bath's tiles are by Waterworks.
Click here to see the resources.
You may also like