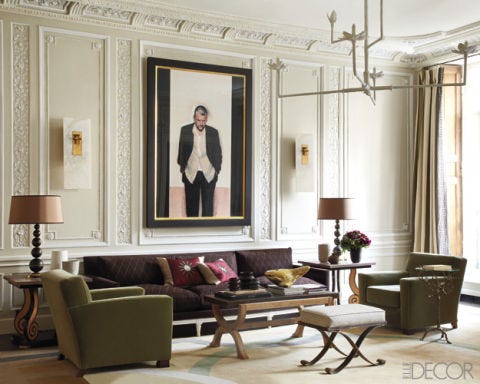 Luxury life on the left bank p2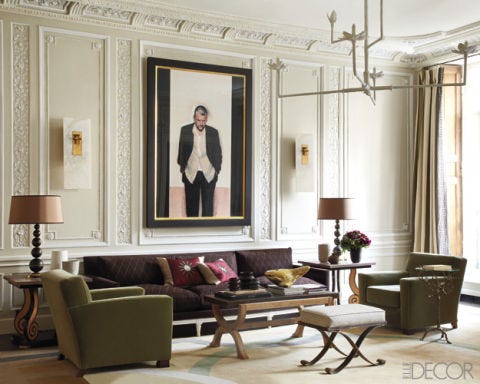 In the living room of an American couple's Paris apartment designed by Jean-Louis Deniot, a custom-made plaster chandelier hangs above a Jean-Charles Moreux cocktail table and a Raymond Subes stool from the 1940s; a pair of Jacques Adnet chairs is upholstered in a Lelièvre mohair velvet, and a sofa by Collection Pierre is covered in a Dominique Kieffer fabric; alabaster-and-copper-leaf sconces by Pouenat Ferronnier flank a self-portrait by Stephen Conroy.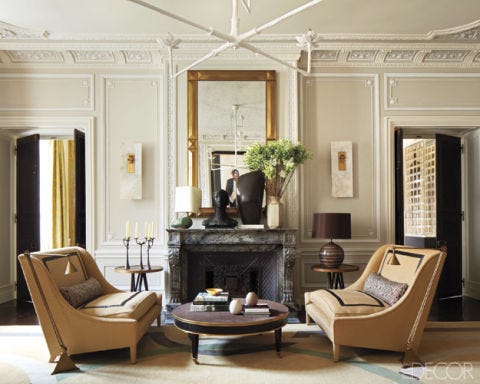 A pair of Ochre sofas in the living room are upholstered in a Romo cotton; the cocktail table is by Collection Pierre, the side tables are from Galerie Yves Gastou, and the mirror is by Deniot.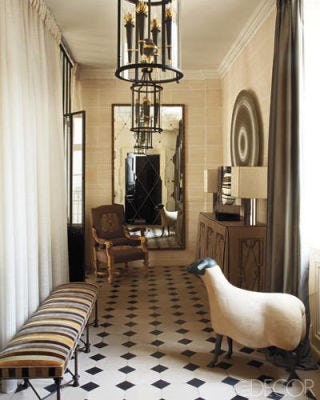 The entry holds a pair of 1940s Gilbert Poillerat lanterns, a Deniot-designed mirror, and a sheep sculpture by François-Xavier Lalanne; the console is draped with linen embroidered and painted by Jean-François Lesage.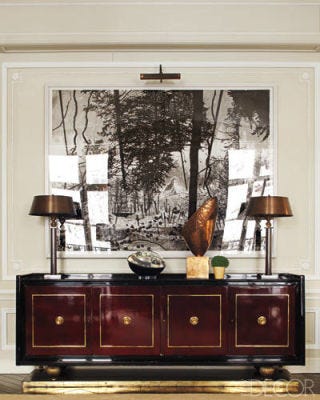 The Gilbert Poillerat cabinet and pair of André Arbus lamps in the living room are from Galerie Yves Gastou, and the pen-and-ink drawing is by Yehudit Sasportas.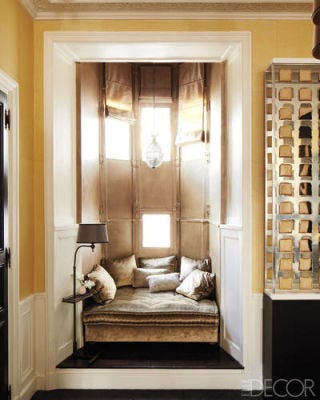 A nook in the dining room contains velvet-upholstered seating, a floor lamp by Deniot, and Roman shades of a Jagtar silk.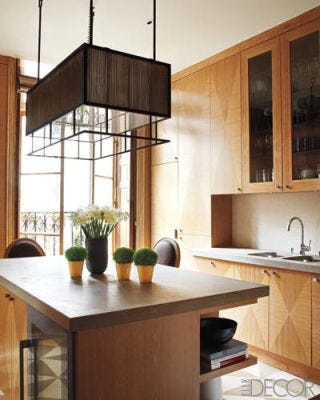 In the kitchen, Deniot designed the pattern on the cabinetry, as well as the iron light fixture above the island.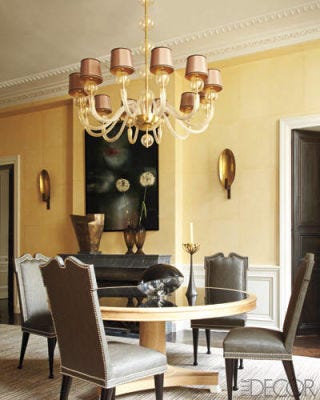 Jean Royère chairs surround an oak-and-opaline dining table by Collection Pierre; the chandelier is by Barovier & Toso, the sconces and candlestick are by Hervé Van der Straeten, and the painting is by Bahman Dadkhah.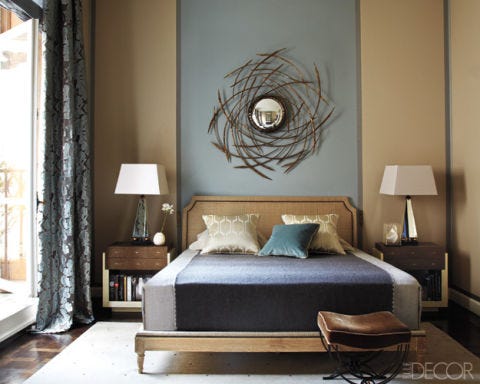 The walls of the master bedroom are outlined with ribbon trim from Mokuba, and the curtains are of a Jim Thompson silk; shagreen-and-parchment tables flank a Collection Pierre bed upholstered in a Jim Thompson fabric, and the mirror is by Hervé Van der Straeten.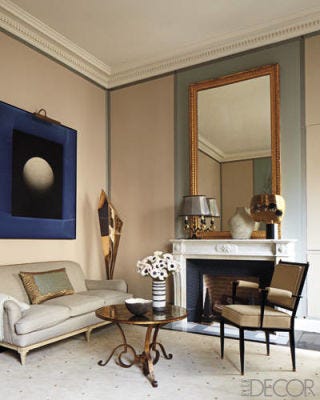 The sofa, chair, and Gilbert Poillerat lamp in the master bedroom are circa 1940, the cocktail table is by René Drouet, and the artwork is by Marco Tirelli; the mirror and Carrara-marble mantel are Louis XVI, and the sculpture in the corner is by Emile Gilioli.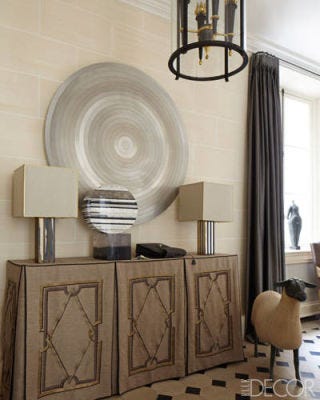 In the entry, the artwork above the console is by Sebastian Hempel, and the pair of brass-and-chrome lamps are from the 1970s; the floor is paved in 18th-century French limestone with black-marble accents.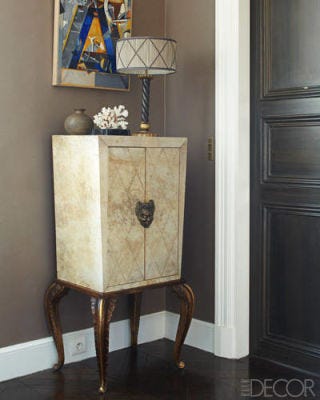 Just outside the entry sits a Jansen parchment cabinet and Gilbert Poillerat lamp, both circa 1940; the oil painting is from the 1950s and was purchased from an antiques shop in Paris.
You may also like