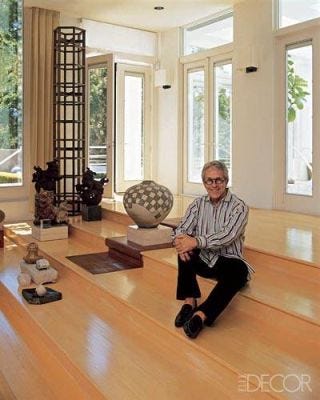 Leaving Las Vegas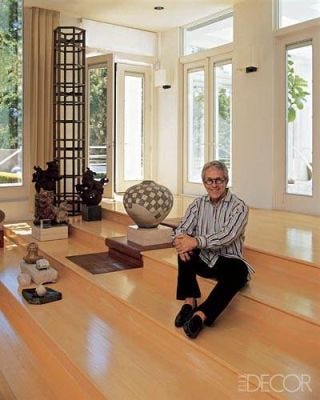 Roger Thomas at the Marin County home he shares with his partner, Arthur Libera.


Thomas and Libera's hillside house.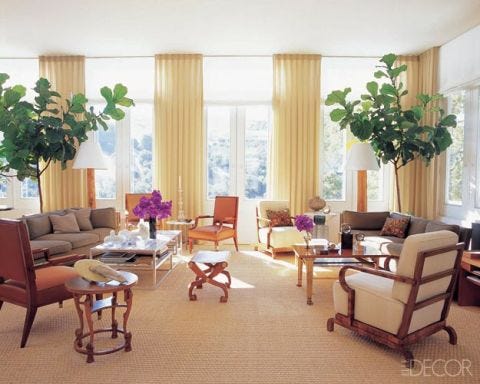 In the living area, Michael Berman sofas are upholstered in Glant linen, the leather stool and carved side table are vintage T. H. Robsjohn-Gibbings, and the André Arbus neoclassical armchairs were purchased at auction in Paris.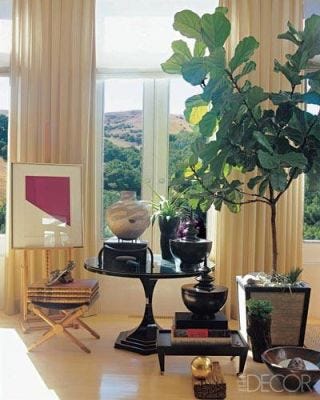 An antique urn, a neck rest, and an offering vessel from Thailand are displayed on a Biedermeier table; the lithograph is by Ellsworth Kelly.


In the dining area, a portrait by Chuck Close, a custom-made wall treatment by Evans & Brown, and a concrete console by Roger Thomas.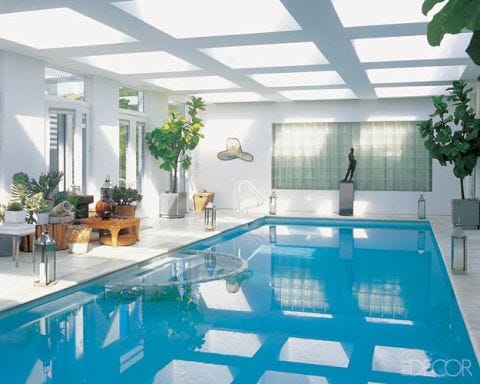 Nickel-and-glass lanterns by Roost surround the indoor pool.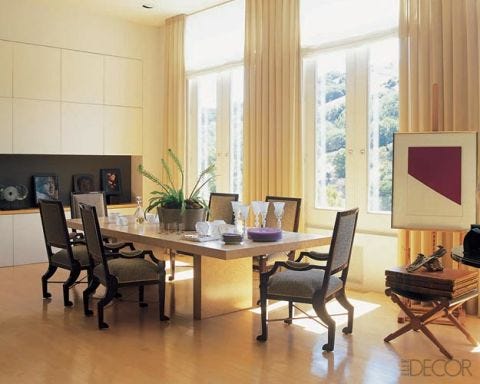 The dining area's chairs were designed by Roger Thomas and made by William Switzer; the cabinetry and maple-veneer table are by Daniel Solomon.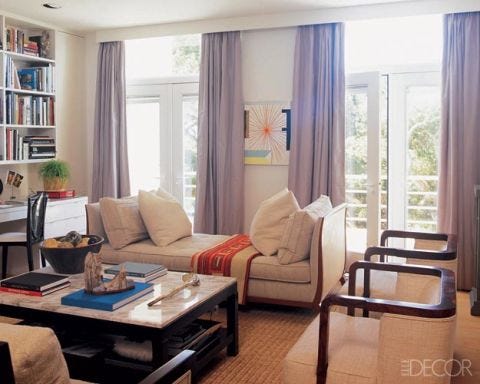 The master sitting room's burl elm chairs are vintage, the André Arbus daybed is upholstered in a Bergamo linen, the curtains are made of Fabricut's Topaz, and the painting is by Roy Dowell.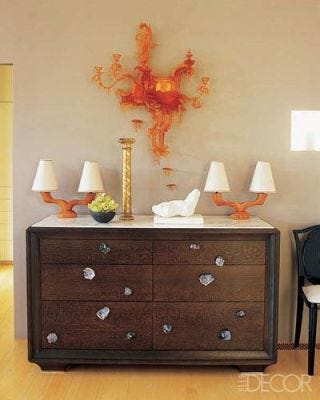 In the master bedroom, the Etoile chest of drawers is by Roger Thomas for Edward Ferrell + Lewis Mittman, the sycamore lamps are attributed to Alexandre Noll, and the wall sculpture is by Timothy Horn.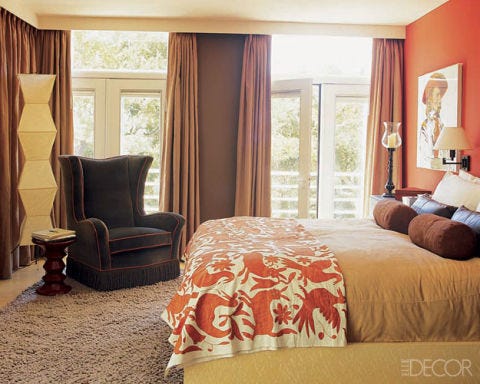 In the guest room, an Andy Warhol General Custer print, colcha-embroidery throw, Donato wing chair by Roger Thomas for Edward Ferrell + Lewis Mittman, and Isamu Noguchi light sculpture.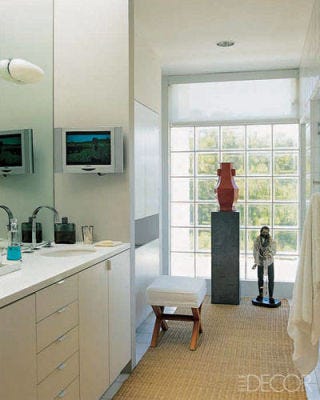 In the master bath, Dornbracht fittings, custom-made cabinetry by Daniel Solomon, and a Williams-Sonoma Home stool.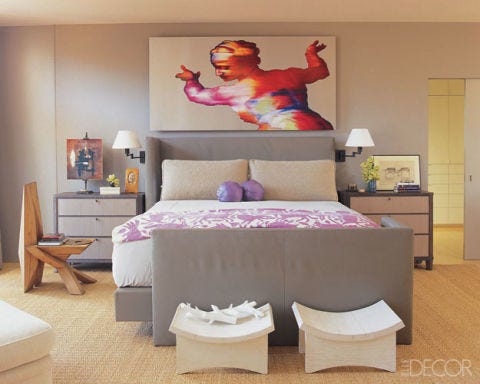 The master bedroom's walnut-and-horsehair chests by Roman Thomas flank a Roger Thomas–designed bed; the French Cubist chair and lacquered taborets are vintage, and the painting is by Martin C. Herbst.


In the living area, tables by Marc du Plantier and T. H. Robsjohn-Gibbings are flanked by vintage chairs upholstered in Bergamo cotton; the Wilshire cocktail table in the foreground is from Thomas's line for Edward Ferrell + Lewis Mittman, and the curtains are of a Holly Hunt wool.
You may also like