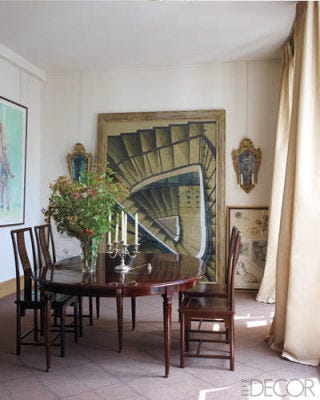 La vie en rose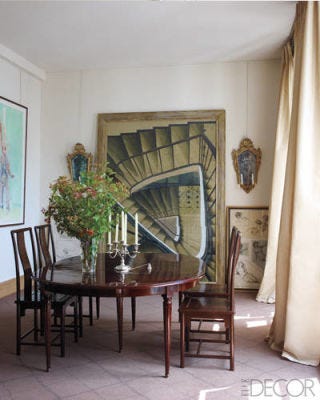 LA VIE EN ROSE
A watercolor by Szafran behind a 19th­century English table and 18th­century Chinese chairs in the dining room.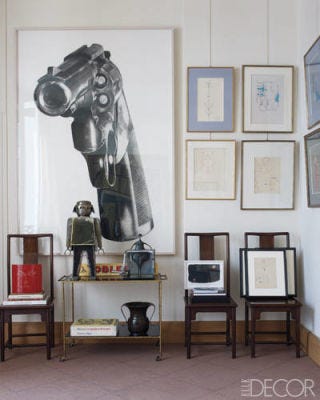 LA VIE EN ROSE
In the dining room, a Baguès cart; artworks include a gun drawing by Robert Longo, a set of drawings by Jean Cocteau, and a Francis Picabia sketch on a chair, right.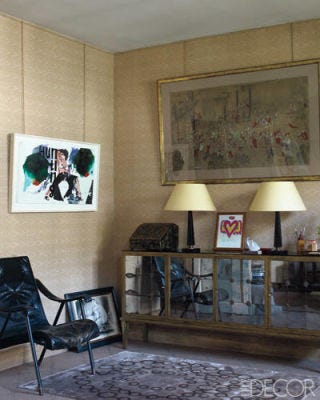 LA VIE EN ROSE
An 18th-century Chinese painting hangs above a '40s console, and the lamps are by André Arbus.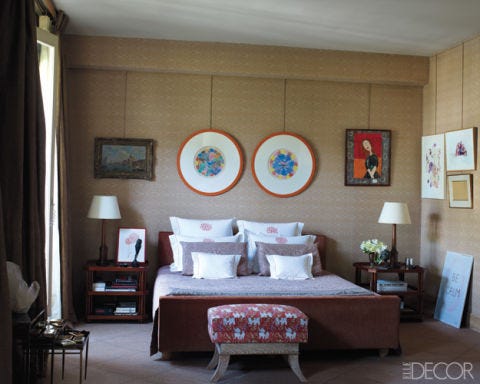 The artworks in the master bedroom include, from left, an 18th-century painting by Francesco Guardi, drawings by Martial Raysse, a painting by de Gunzburg's daughter Emanuelle, and a work on paper by Guillermo Kuitca; the 1940s ottoman is by René Drouet, the walls are covered in a Rubelli silk, and the curtains are linen.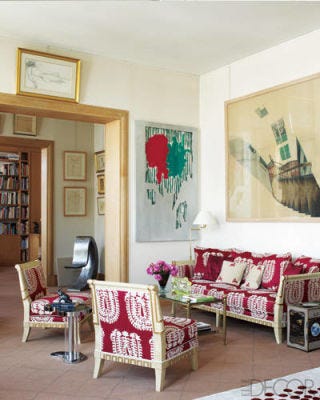 The living room includes works by Jean-Marc Bustamante, left, and Sam Szafran; the cocktail table is by Gilbert Poillerat, the steel chair is by Guillaume Piéchaud, and the glass side table is by Guy de Rougemont.


Plates from a book of Picasso works and a drawing by Eric Fischl hang above a pair of custom­made sofas in the living room; the vintage parchment-covered chairs are upholstered in a Rubelli fabric, the bamboo side tables are family heirlooms, and the rug is by de Gunzburg.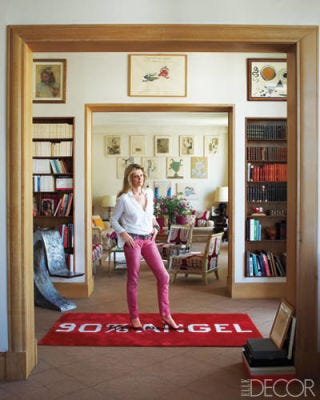 Sabine de Gunzburg in her Paris apartment with a rug of her own design.
You may also like