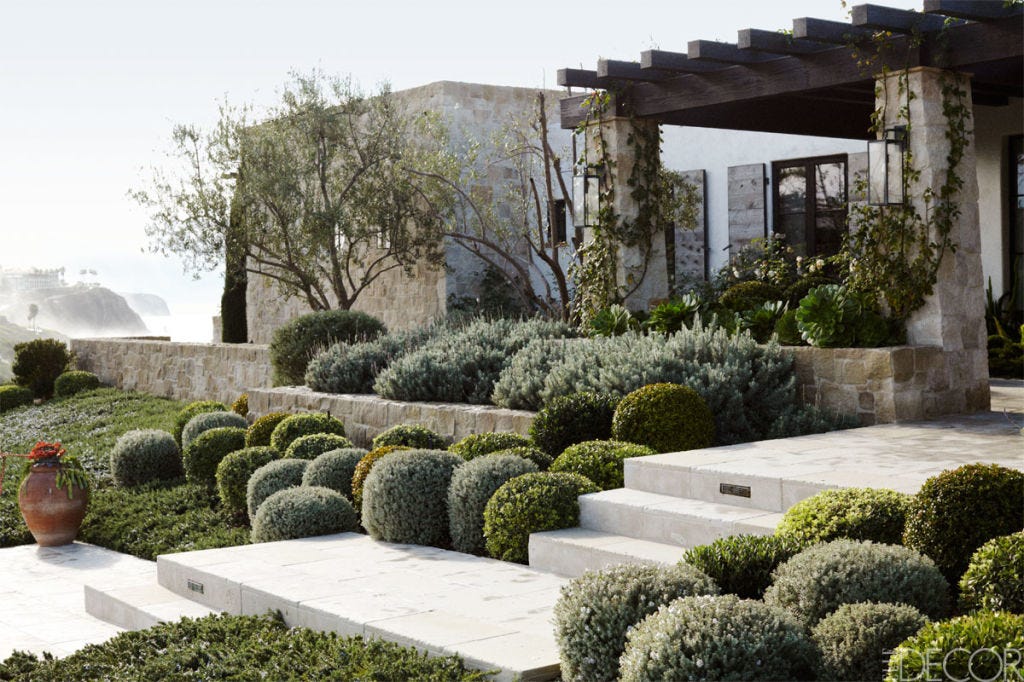 HOUSE TOUR: California meets the Mediterranean in this refreshingly beautiful dream home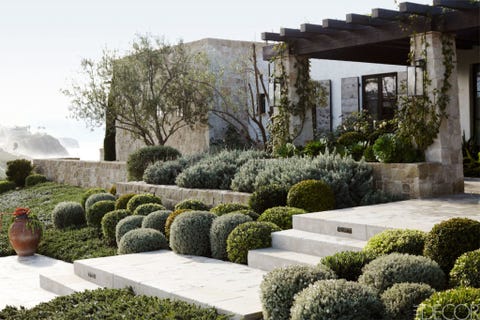 EXTERIOR
She is a native Californian, and he had moved west as a child. For 30 years they lived happily about a mile inland from Monarch Bay, in Laguna Niguel, a hilly town in California's Orange County. Still, the Pacific had always beckoned. When she started house hunting, it wasn't hard for her to find, if not her dream house, her dream location: a sheer bluff directly above Salt Creek Beach, a legendary surfing haven in nearby Dana Point.
The front steps are limestone, and the plantings include aeonium, lavender, and clipped mounds of westringia fruticosa and pittosporum.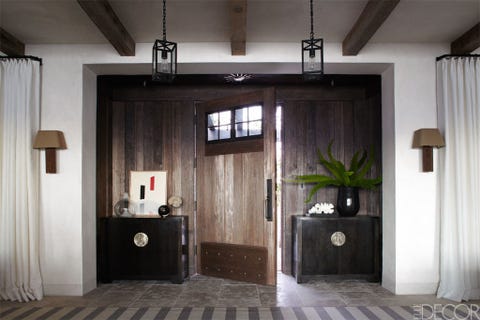 But first came three years of haggling about the height of the roof. Even White, whose mellow designs reflect his personality, was reaching his limit. At one review-board meeting, he recalls, "I wanted so much to stand up and say, 'Unless you pay a front-row price, you don't get a front-row view.'"
A pair of 1950s chests by Baker flank a custom-made cedar door in the entry.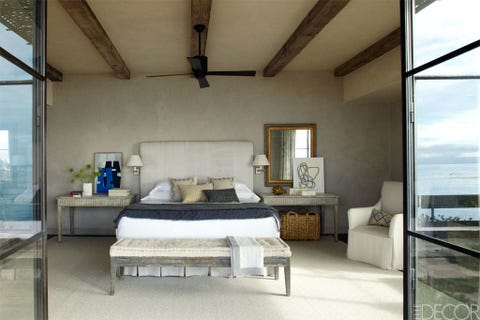 The wife loves to cook for her big family, and the team warmed up the large kitchen with a buttery limestone wall and a ceiling covered in reclaimed barn wood. The island is topped with an enormous slab of Calacatta marble. The client says she had to let go of her fear of staining it and come to terms with the fact that "these are old materials out of the earth. I don't think we should be too worried about it."
The landscaping reflects the interior's palette, with olive trees, lavender, and succulents. "It's soothing, like the inside," says the client.
In the master bedroom, the headboard is custom made, the linens are by Frette, and the 17th-century bench is Swedish, as are the circa-1880 bedside tables; the armchair is by Holly Hunt, and the rug is by Country Swedish.
You may also like