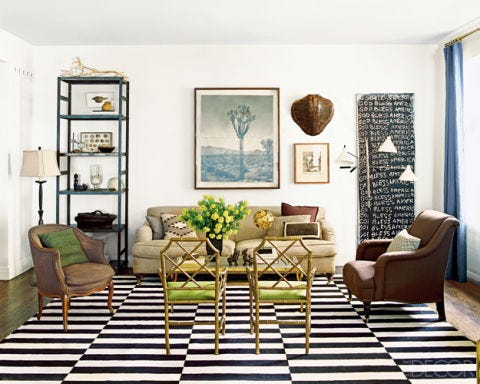 Honor guard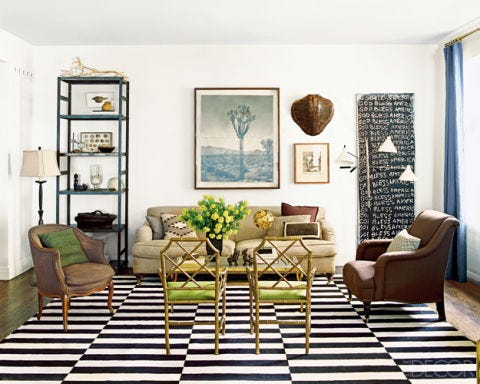 In the living room, the Berkus-designed sofa is upholstered in a Great Plains linen from Holly Hunt and flanked by a 19th-century bergère and a Mitchell Gold + Bob Williams armchair from Jayson Home & Garden. The faux-bamboo chairs are from Mantiques Modern, the French cocktail table and banker's shelves are from Pavilion Antiques, and the rug is by Madeline Weinrib; the woven photograph, Joshua Tree, is by Fernando Bengoechea, and the oil-on-burlap work, America, is by Remigio Gudin.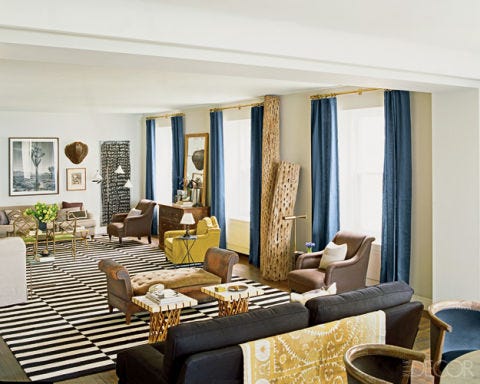 Smith+Noble linen curtains frame the living room windows; the black linen sofa and 1960s green armchair are from Jayson Home & Garden, and the suzani throw and cocktail tables were found in Istanbul and Mexico, respectively; the leather-and-corduroy daybed is 1940s French.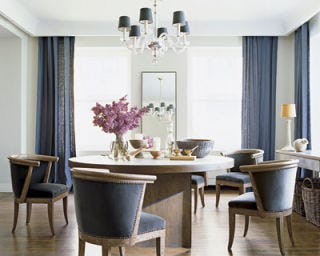 An Italian chandelier, a Berkus-designed table, and cerused-oak chairs in a Great Plains velvet in the dining room.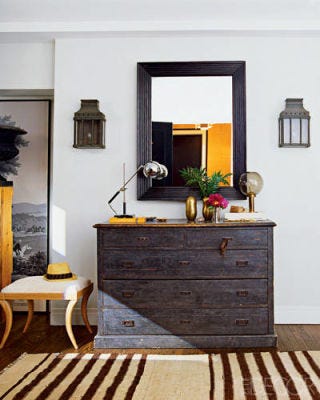 In the entrance hall, a vintage mirror and sconces from Pavilion Antiques are displayed above a 19th-century Belgian chest; the chrome lamp is circa 1960, the Oly stool is from Jayson Home & Garden, the wool runner is Moroccan, and the wallpaper panel is by Zuber.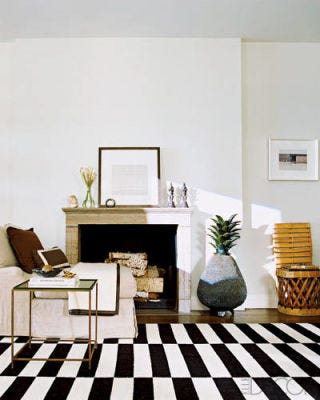 An 18th-century limestone mantel and linen-clad chair by Berkus; the side chair and ceramic pineapple are Mexican.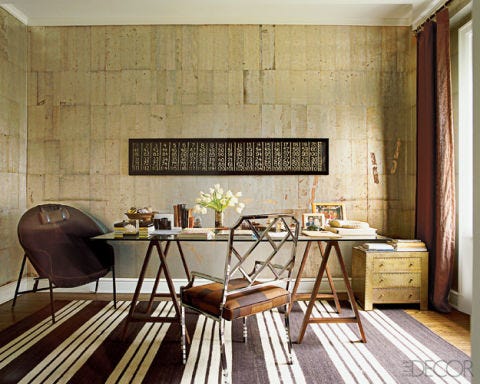 A game board is displayed against the office's original silver-leafed wall covering.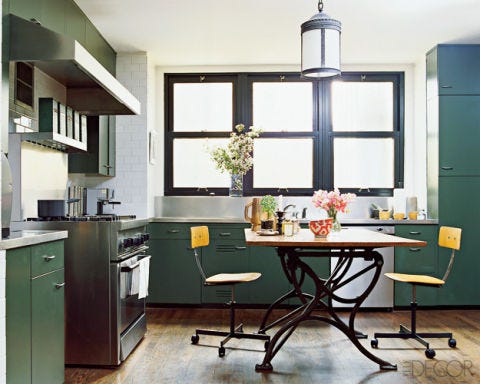 In the kitchen, a 19th-century architect's table and 1950s school chairs; the range is by Viking and the metal cabinets are original.
Click here to see the resources.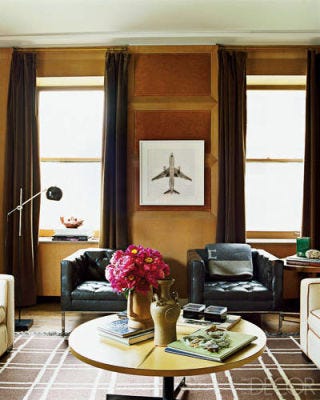 Velvet curtains, vintage chairs, and an Hermès throw in the library; the rug is a Berkus design.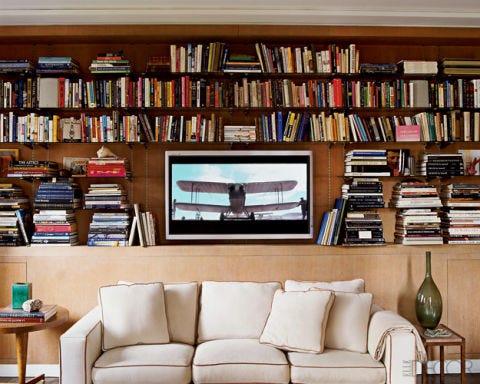 A limed-oak-and-glass bookcase by Samuel Marx, and a Berkus-designed sofa.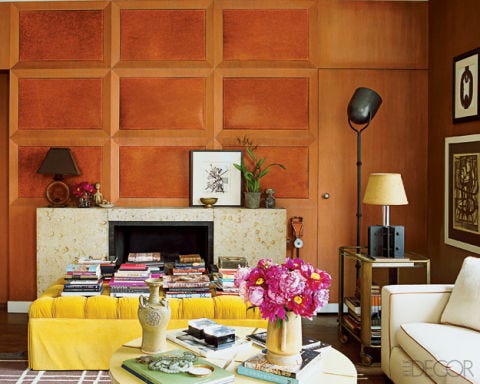 The coquina fireplace and oak walls are original, though Berkus added the leather inserts; the custom-made ottoman is upholstered in a Clarence House cotton velvet.


Metal-framed mirrors, and a vanity by McKinley Design in the master bath; the leather pig is from Liberty.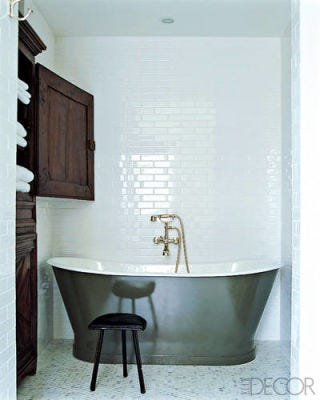 A Jacques Adnet stool.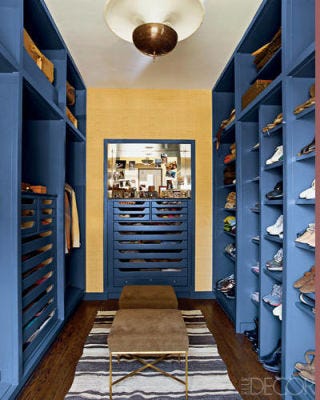 Vintage Paul McCobb stools in the dressing room.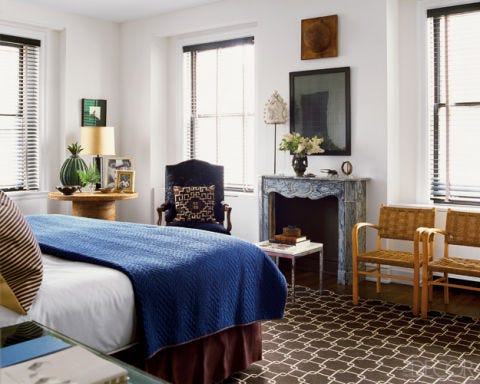 The master bedroom's rug is by Markham Roberts for AM Collections, and the vintage chairs are French; the coverlet is from Berkus's forthcoming collection for HSN.
You may also like