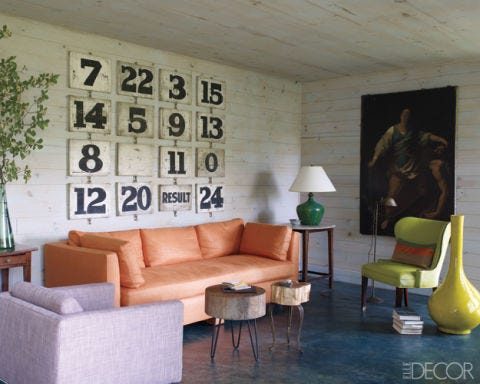 Far field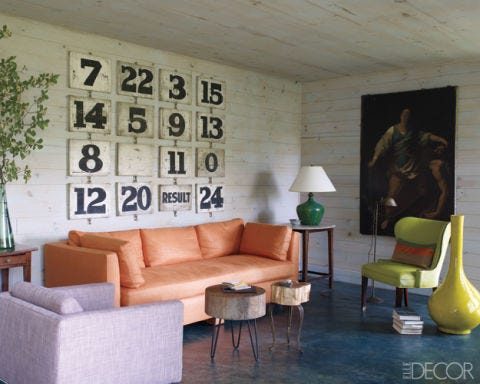 In the living area, a 1970s sofa, a '40s side chair upholstered in a Schumacher fabric, a '60s armchair covered in a fabric from Holly Hunt, and tree-trunk tables from Peridot Antiques; the walls and ceiling are stained pine, the painting once hung in a Paris church, and the wood numbers were used to post horse-race results.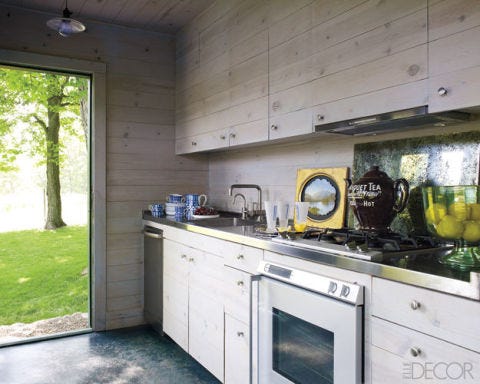 The kitchen cabinetry is custom made, the oven and cooktop are by Gaggenau, and the stainless steel countertops were manufactured by a restaurant supply company; the vent hood is by Miele, the dishwasher is by Bosch, and the sink fittings are by Arwa.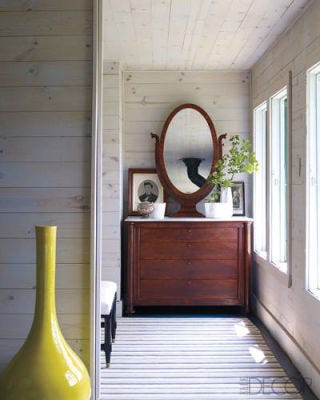 A 19th-century mahogany dresser in the bedroom.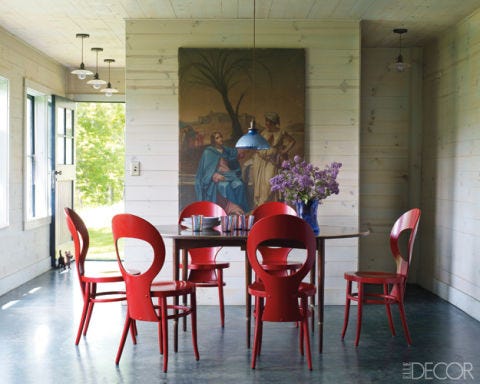 An antique pendant light hangs above a Paul McCobb dining table, which is surrounded by 1950s French chairs; the painting is French, and the cement floor is stained blue.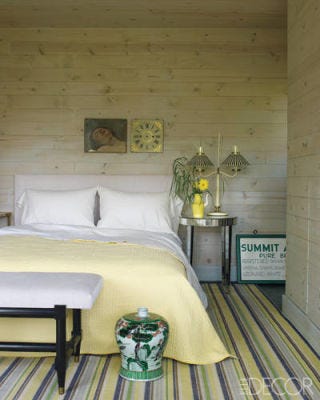 In the bedroom, the linens and bedside table are vintage, the bench is from the '50s, and the rug is by Dash & Albert; the Chinese vessel once belonged to Elsie de Wolfe.
You may also like