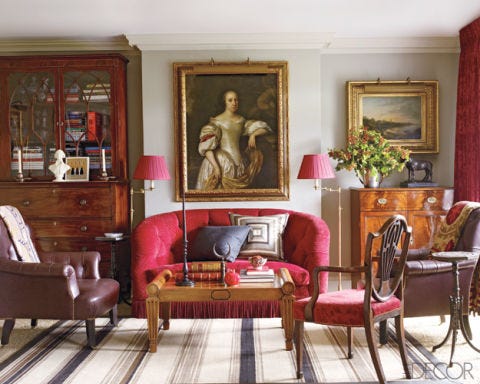 English accent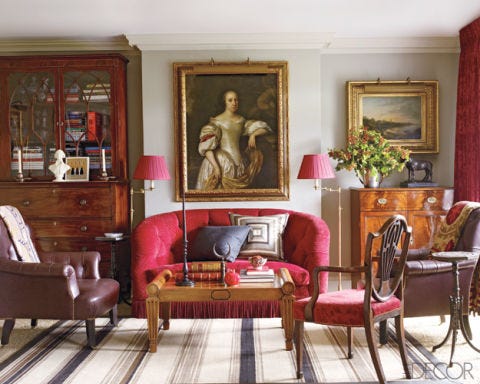 In the drawing room, leather armchairs are draped with antique suzanis, and the sofa is upholstered in a Northcroft Fabrics velvet and topped with pillows covered in fabrics by Andrew Martin International; the portrait was purchased at Christie's, the cabinet and mahogany chair are English antiques, a reproduction of a William IV bench serves as a cocktail table, and the rug is by Alton-Brooke.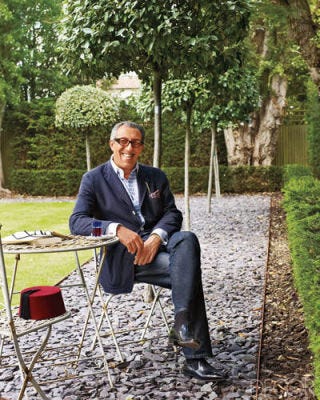 Interior designer Broosk Saib in the garden of his London apartment building.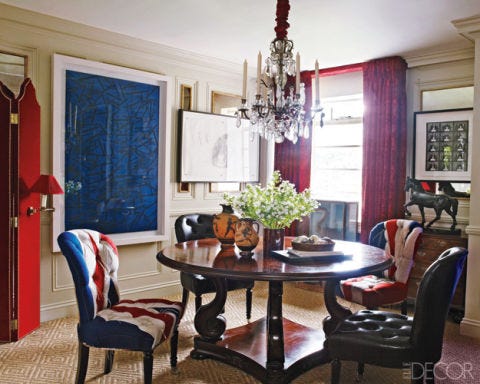 A walnut dining table by the Parsons Table Company is surrounded by chairs upholstered in Union Jacks and in leather; the large paintings are by Henry Bruce, left, and Malgosia Stepnik, right, the drawing is by Hugo Wilson, and the chandelier is antique.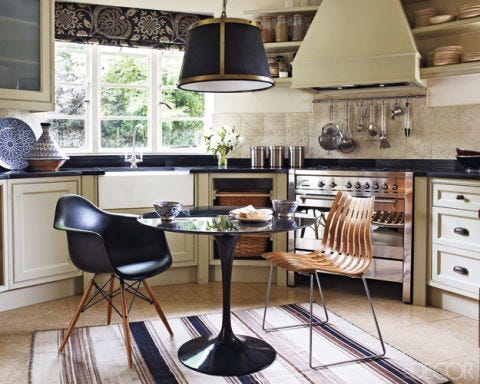 In the kitchen, a pendant light from Vaughan hangs above a Saarinen table; the window shade is of a Sanderson fabric, the range is by Smeg, and the floor is paved in French limestone.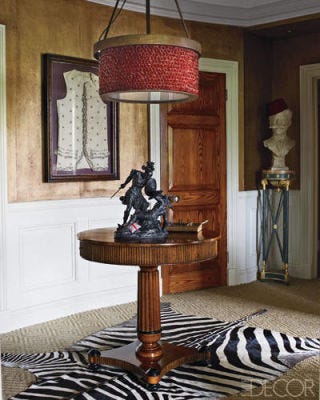 The entry's Regency-style table is a reproduction, the sculpture was found at the Portobello Road antiques market, and an antique waistcoat hangs by the door; the light fixture is from Spiridon, and the walls are custom finished.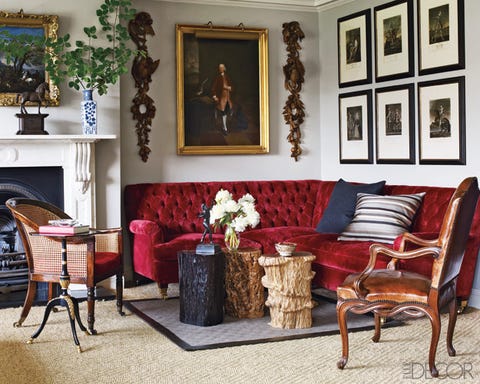 In the drawing room, an 18th-century British painting, a custom-made sofa upholstered in a Claremont velvet, a Regency chair, stools from Thierry Gerber, and a leather armchair by Leone Cei & Sons; the mantel and Georgian wood garlands are reproductions, and the walls are painted in Farrow & Ball's Shaded White.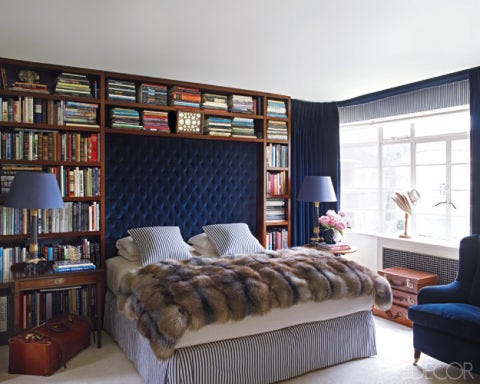 In the master bedroom, the custom-made headboard and a chair by Kingcome Sofas are upholstered in a Lelièvre velvet, which is also used for the curtains; the shelving is custom made, and the bedside table belonged to Saib's uncle.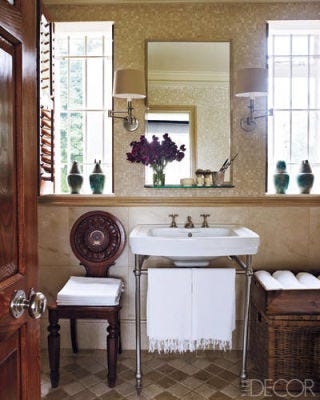 Saib collected the Turkish towels in the master bath on his travels to Istanbul; the sink and fittings are from C. P. Hart, the walls are sheathed in Crema Marfil marble, and the floor is paved in tumbled marble.
You may also like