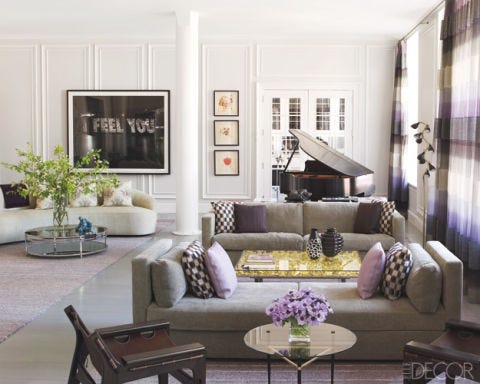 [Decor] Townhouse style loft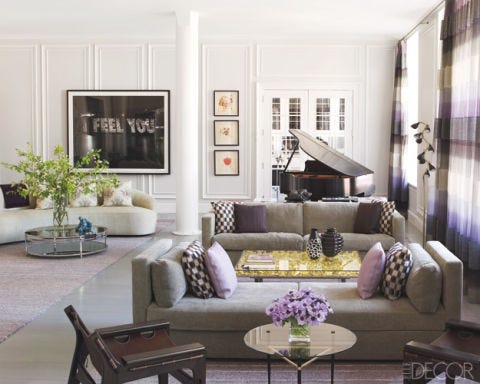 The living room of Walter Schupfer and Gina Goldman's Manhattan apartment, designed by architect Timothy Archambault and decorated by Nina Seirafi. Seirafi designed the sofa and daybed flanking the Yves Klein cocktail table; the chairs are by Sergio Rodrigues, and the large artwork is by Jenny Holzer; the curtains are of a Bergamo mohair, and the walls are painted in Benjamin Moore's Full Moon.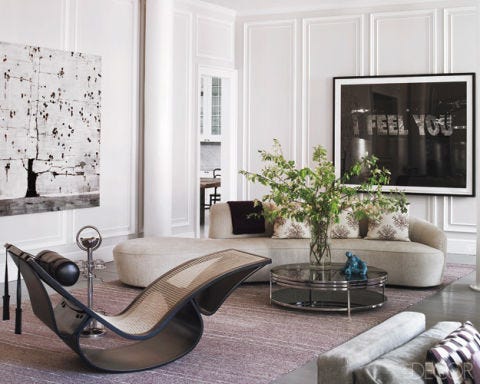 A vintage Vladimir Kagan sofa, an Oscar Niemeyer chaise, and a 1960s French cocktail table in the living room.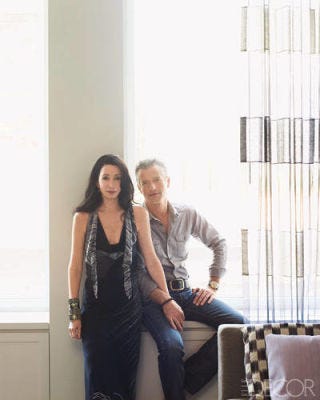 Goldman, left, and Schupfer at home.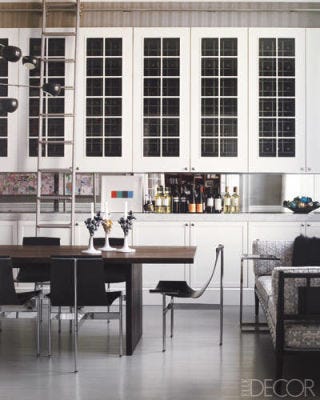 In the dining room, a custom-made walnut table and vintage Gratz chairs; the '50s sofa is covered in a Mokum velvet, the side table is by Flair, and the cabinets hold a custom-designed wine-storage system.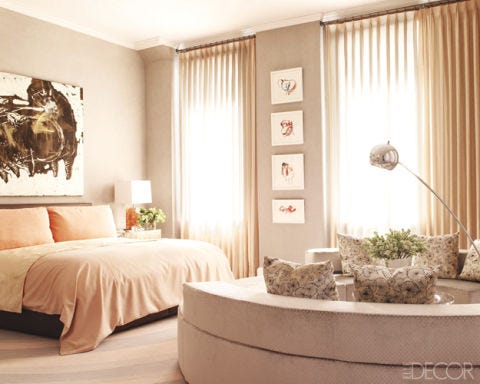 Seirafi designed the leather bed and the bedding in the master bedroom; the sofa is custom made and the floor lamp is vintage; the walls are covered in faux suede, the curtains are of a Rogers & Goffigon cotton, and the rug is by Hokanson.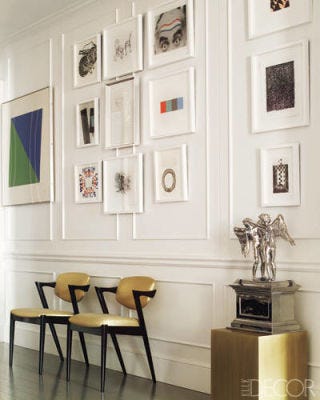 In a hallway, vintage Kai Kristiansen chairs are covered in a Gretchen Bellinger cotton; the print at left is by Ellsworth Kelly, and the portfolio of prints in the center was created for President Obama's campaign.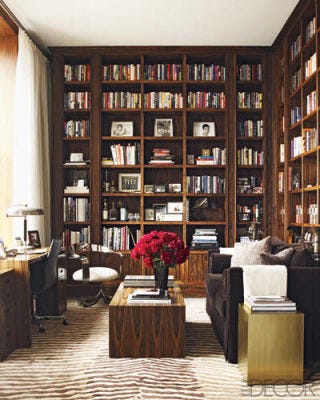 In the library, rosewood shelves designed by Seirafi, and a Todd Hase sofa upholstered in a Donghia velvet; the cocktail table and desk are by Hudson Furniture, the side chair is vintage, and the rug is from Rug Art.
You may also like