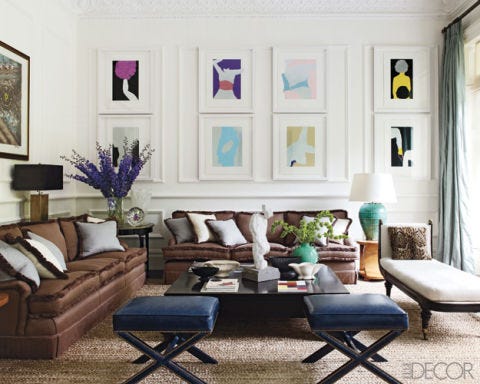 [Decor] Stylish apartment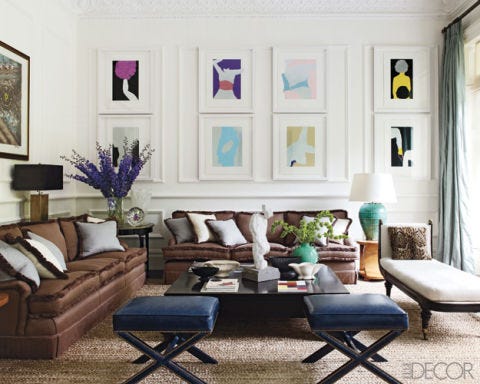 The drawing room of Sofia and Niccolo Barattieri di San Pietro's London apartment, designed by Paolo Moschino. The sofas are from Nicholas Haslam, the 19th-century English chaise longue is upholstered in a Nicholas Haslam linen, and the stools are covered in an Edelman leather; the prints are by Gary Hume, the curtains are of a Claremont silk, and the moldings are original.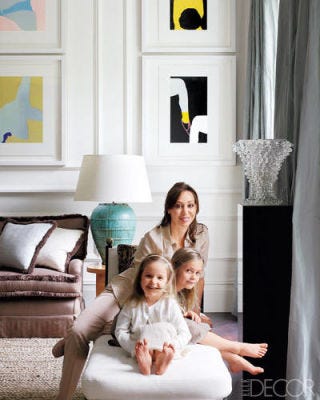 Sofia Barattieri di San Pietro in her drawing room with daughters Violette, left, and Apolline.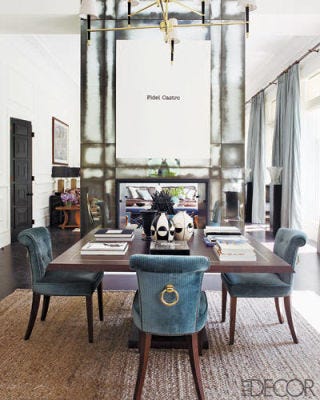 In the dining area, the chairs, table, and fireplace surround were designed by Moschino; the painting is by Simon Patterson.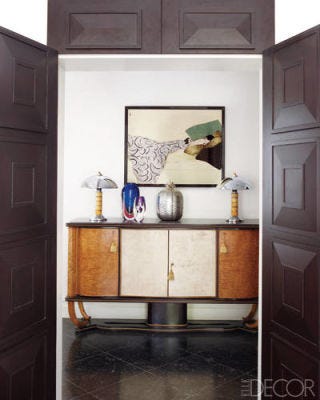 The custom-made doors were inspired by the façade of a Neapolitan church, the console and lamps in the hallway are French, and the floors are marble; the artwork is by René Gruau.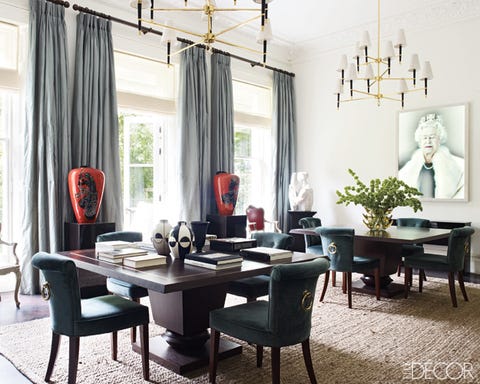 The custom-made chairs in the dining area are upholstered in a Lelièvre velvet, the chandeliers are by Nicholas Haslam, and the 19th-century armchairs are Italian; the holographic portrait of Queen Elizabeth is by Chris Levine.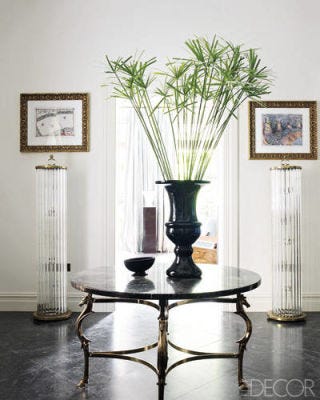 In the entrance hall, a vase by Nicholas Haslam on a Jansen table; the Italian floor lamps are circa 1940, and the artworks are by Ilya and Emilia Kabakov.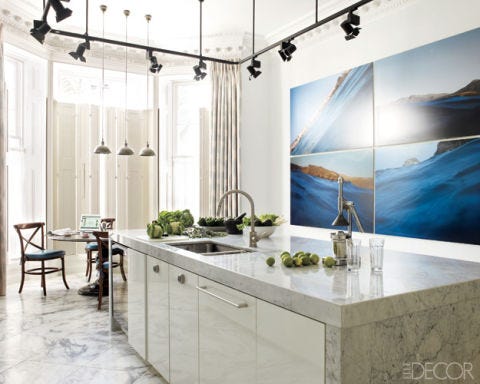 The kitchen cabinetry is custom made, and runway-style lights hang overhead; the photographs are by Montserrat Soto.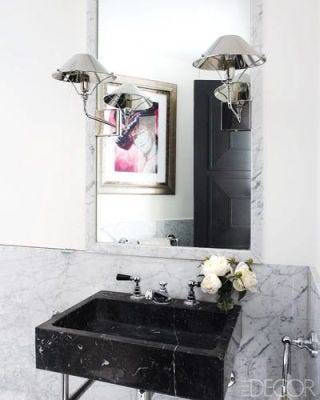 In the guest bath, the Carrara-marble mirror is fitted with Nicholas Haslam sconces, and the sink fittings are by Lefroy Brooks.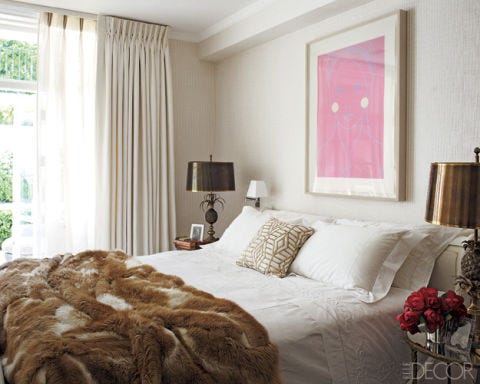 The wall covering and curtains in the master bedroom are of Nicholas Haslam linens, the print is by Gary Hume, and the bed by And So To Bed is dressed in D. Porthault linens; the vintage lamps are by Maison Charles.
You may also like