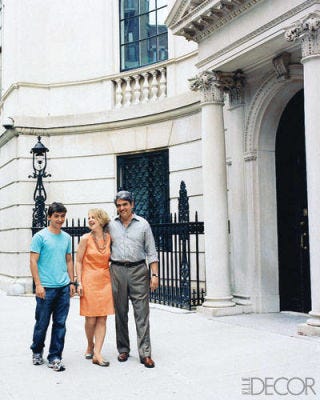 [Decor] New York City houses with a Parisian accent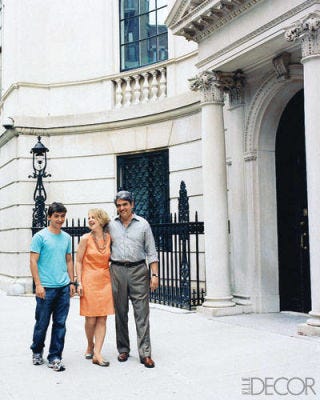 Interior designer Paula Caravelli with her husband, James, and son Christian outside their Manhattan apartment.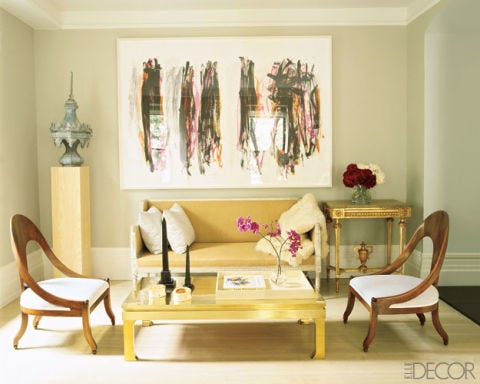 Vintage spoon chairs found at a Salvation Army thrift shop flank a brass cocktail table by Gerald Bland in the living room; the burlap-upholstered settee and gilt-wood console are both Swedish, the zinc roof finial is 19thcentury French, and the drawing, Trees IV, is by Joan Mitchell.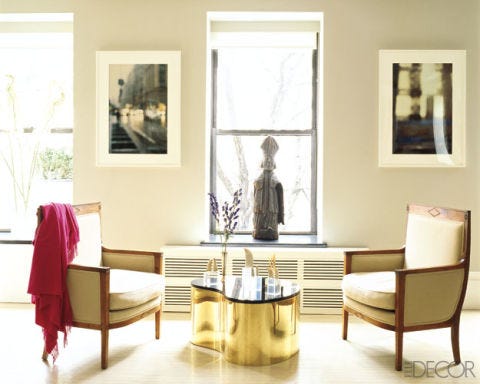 The living room's circa-1970 Karl Springer cocktail table is paired with French marquise chairs; the photographs are by David Armstrong, and the wood statue of a bishop dates to the medieval era.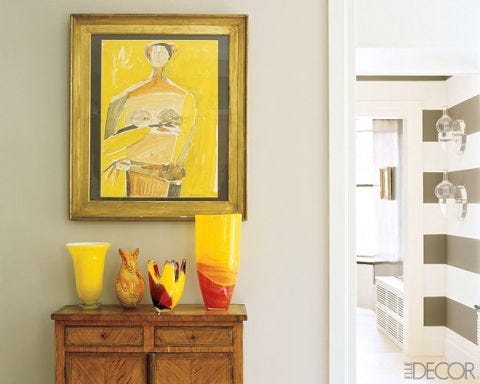 Vintage vases are displayed atop a neoclassical Italian commode beneath a painting by Caravelli's uncle Augustus Mino.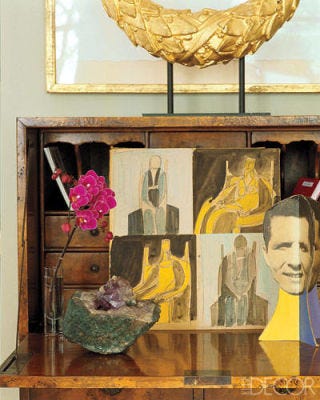 A vintage secretary holds a watercolor and a mixed-media self-portrait, both by Mino, and an amethyst geode.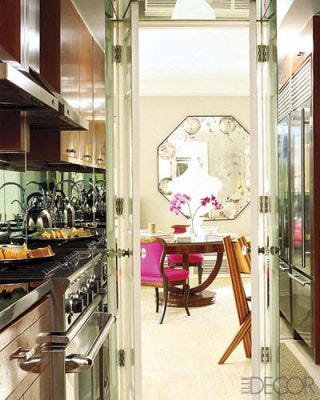 The cherry-veneered cabinetry in the kitchen was designed by Caravelli, and the refrigerator is by Sub-Zero; the living room's octagonal mirror is by Gerald Bland.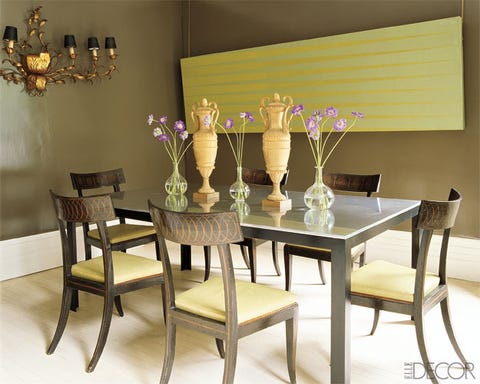 The dining table of aluminum and blackened steel, a Caravelli design, holds 19th-century English pine urns from Gerald Bland; the early-19th-century Italian chairs are upholstered in calfskin, and the painting is by Leo Valledor.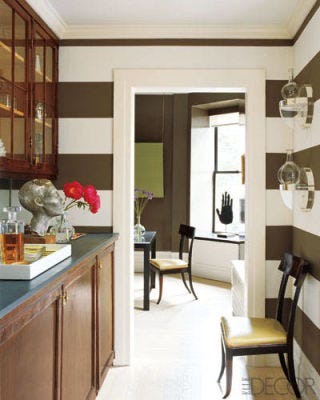 In the butler's pantry, the Perspex wall brackets are vintage American, and the sculpture in the window is by Donald Baechler.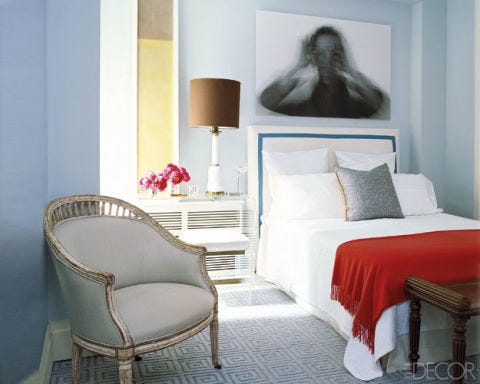 In the master bedroom, the mid-19th-century Scandinavian bergère and English milk-glass lamp are from Evergreen Antiques; the painting is by Leora Armstrong, the photo work above the bed is by Evan Caravelli, and the cashmere throw is by Williams-Sonoma Home.


The blackboard-painted wall in a son's bedroom features a chalk illustration based on ones made by Caravelli's children when they were young.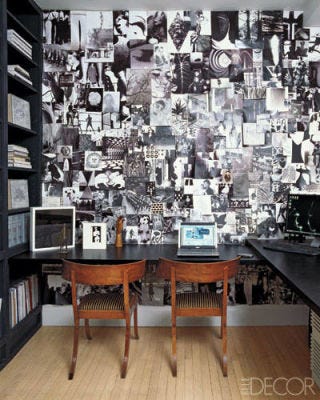 The collage in the office is by Robert Greene, the circa-1845 klismos chairs are Danish, and the laminate desk is by Caravelli.
You may also like