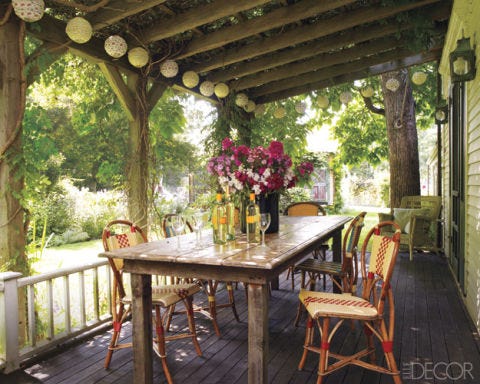 [Decor] Martha's Vineyard Escape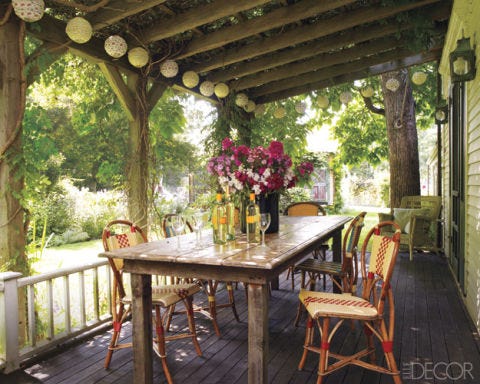 Bistro chairs surround a reclaimed-wood table on the front porch; the lanterns are from Pearl River.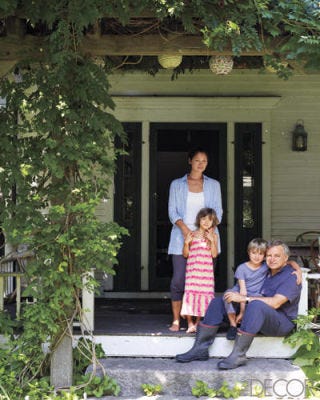 Keith McNally with his wife, Alina, and their children, Alice and George, at their farm on Martha's Vineyard.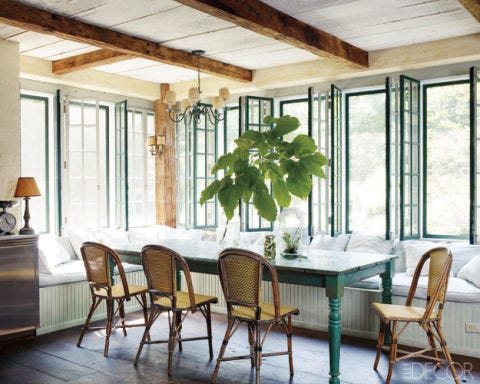 The kitchen's custom-made banquette is upholstered in a ticking fabric from Paula Rubenstein, the dining table is made of reclaimed wood, and the chandelier and sconces are flea-market finds.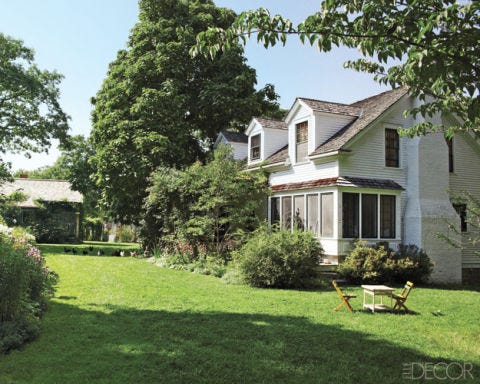 The exterior of the house, with a guest cottage beyond; the table, purchased at a flea market, is paired with folding chairs.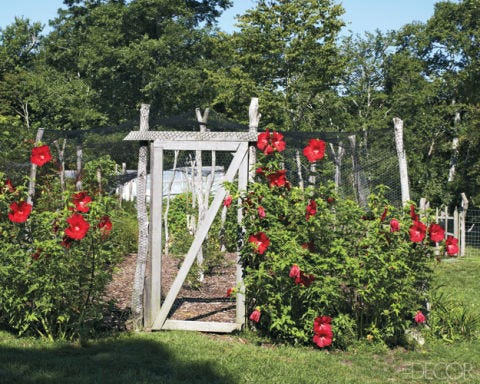 Hibiscus bushes outside the berry garden.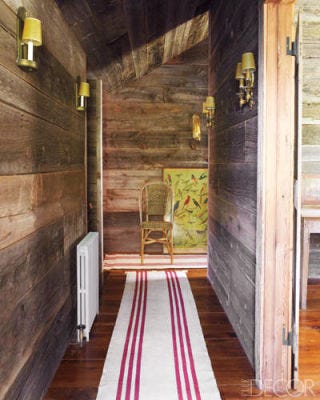 The chair, sconces, and poster in the second-floor hallway are flea-market finds, and the rugs are by Woodard & Greenstein.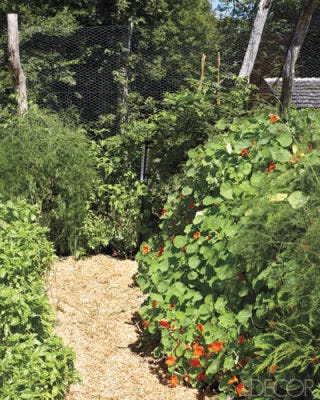 The main garden includes Sun Gold tomatoes, asparagus, and nasturtium.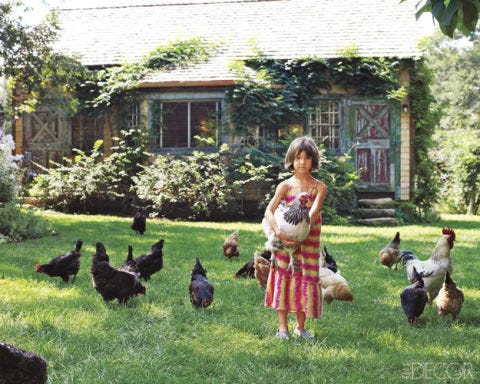 Alice and the family's hens outside the guest cottage.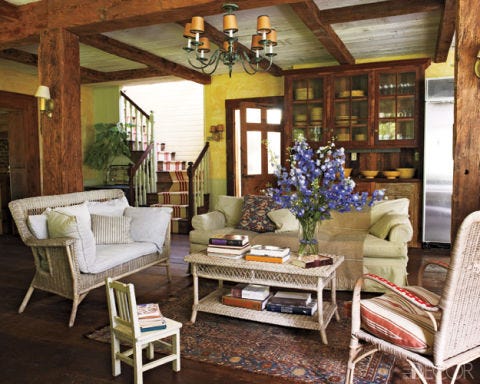 In the kitchen's sitting area, the settee and chair are vintage, and the chair cushion fabric is from Paula Rubenstein; the refrigerator is by Sub-Zero, and the hutch was crafted from reclaimed wood.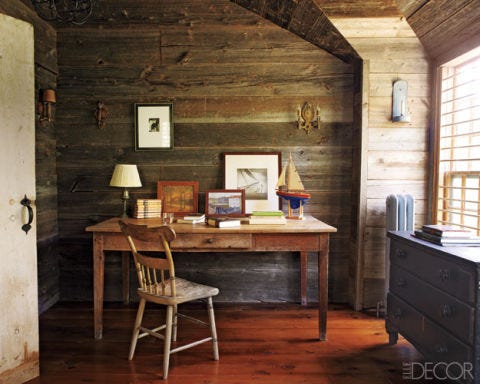 The walls and floors of the second-floor study are of barn wood, and the desk, chair, and chest of drawers are from various flea markets.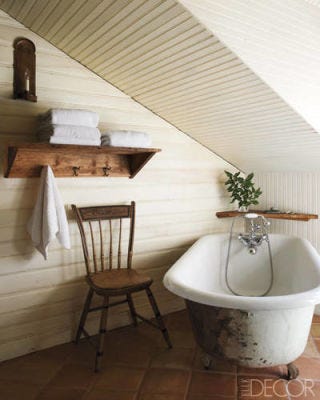 The children's bathroom is paved in Mexican terra-cotta tiles, and the tin sconce is from Ball and Ball; the walls and ceiling feature tongue-and-groove and beadboard paneling.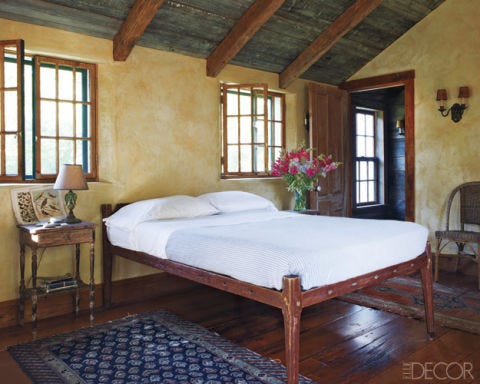 In one of the children's rooms, the rope bed and rugs are vintage, and the walls are plaster.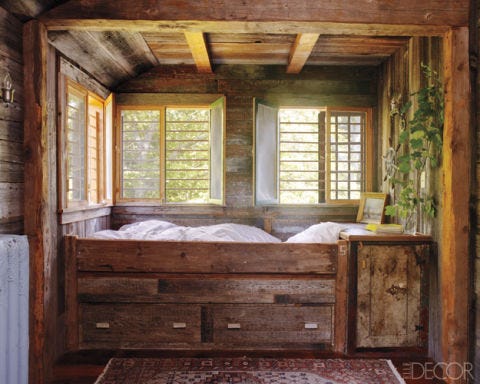 The bed in another child's room is constructed of reclaimed wood.
You may also like