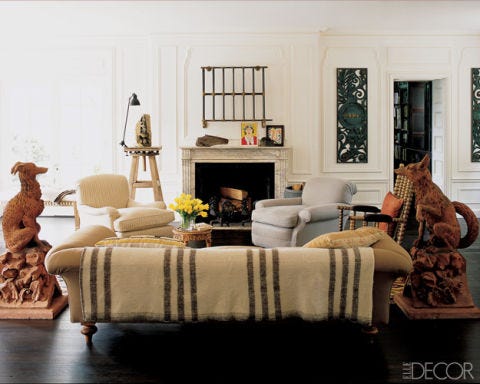 [Decor] In the mix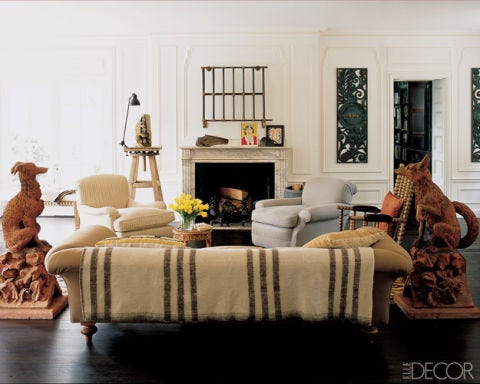 Keith Johnson and Glen Senk's 1912 Dutch Colonial house in Philadelphia is filled with a mélange of international finds. In the living room, an antique English sofa and chairs are covered in Rogers & Goffigon fabrics; a century-old copper-and-brass radiator is mounted above the mantel.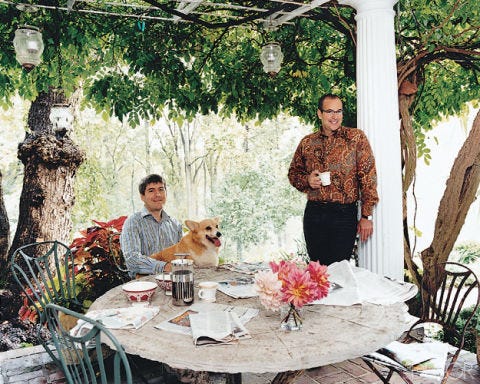 Johnson and Senk with their corgi Cosmo on the breakfast terrace.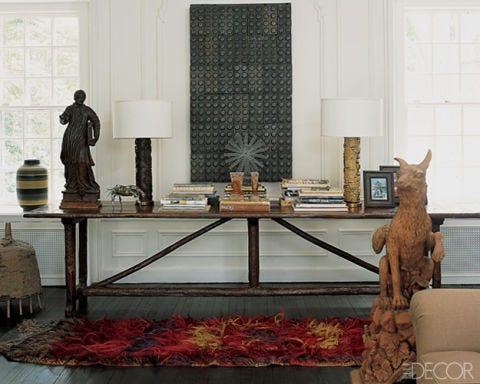 A wall panel made of old cow-shed flooring hangs above a circa-1750 French monastery table.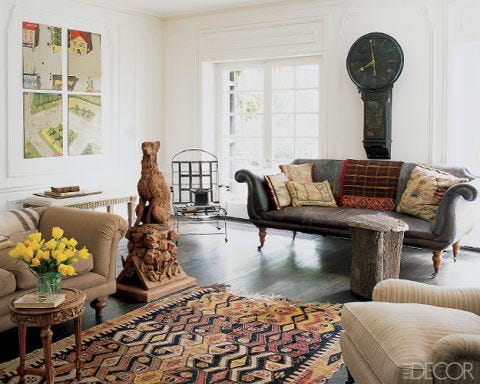 The living room's decor includes a circa-1820 English Regency sofa, an English campaign chair, and a 19th-century English Act of Parliament tavern clock.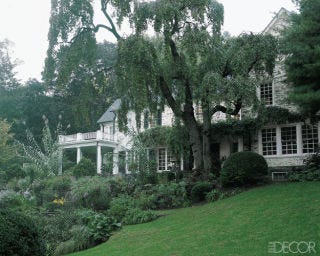 An exterior view of the house; Margie Ruddick did the landscape design.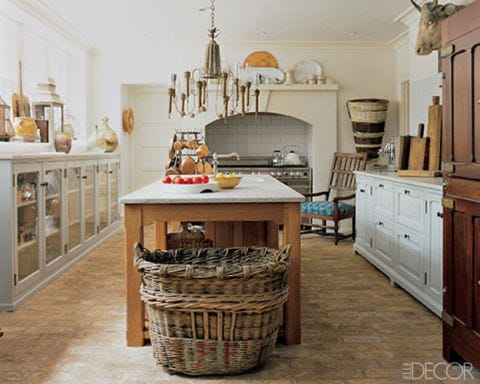 The marble-and-oak kitchen island is a replica of one at La Mirande hotel in Avignon; the vintage grape-collecting basket is from the Champagne valley.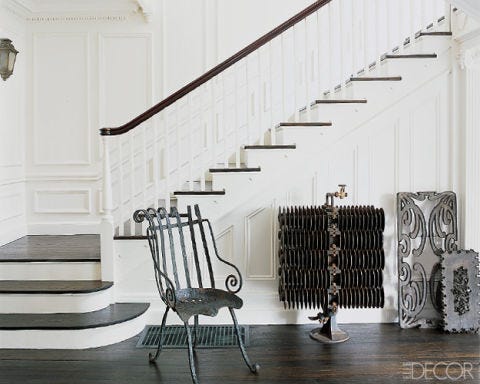 A 1920s English Folk Art iron Windsor chair and an Art Deco radiator in the front hall.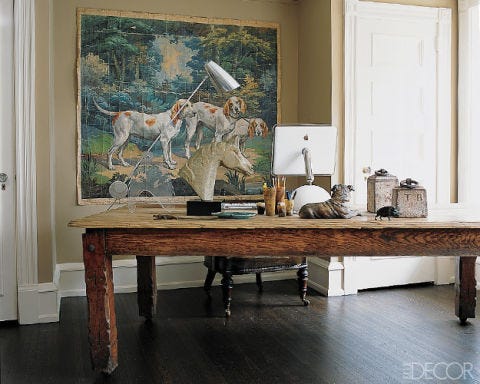 In the office, an iMac and a 1950s Italian prototype lamp on a circa-1840 English Gothick oak-and-ash table.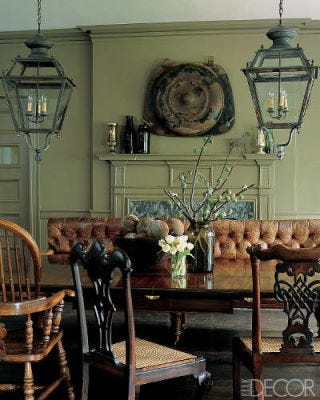 Nineteenth-century French street lanterns dangle above the dining room's 1860s English mahogany table.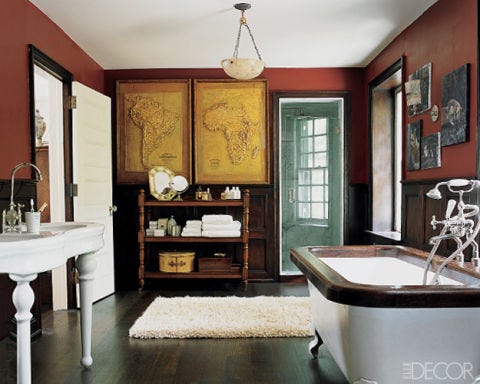 Circa-1920 American school maps hang in the master bathroom, which is painted a Donald Kaufman red; the tub fittings are by Lefroy Brooks.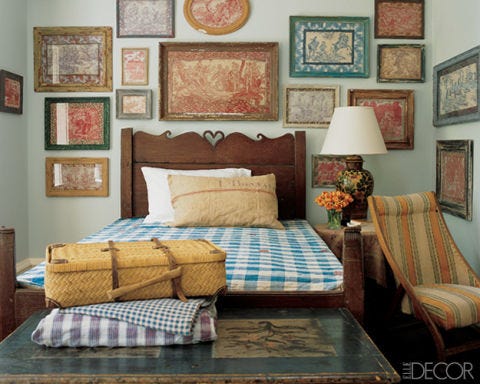 The guest room's 18th-century French peasant wedding bed is backed by a collection of antique framed toile fabrics; the quilt is 18th-century Provençal.
You may also like