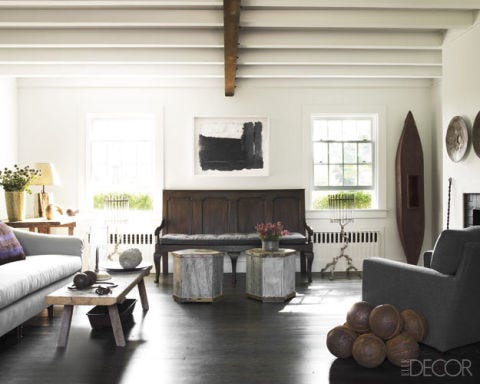 [Decor] Hampton's Paradise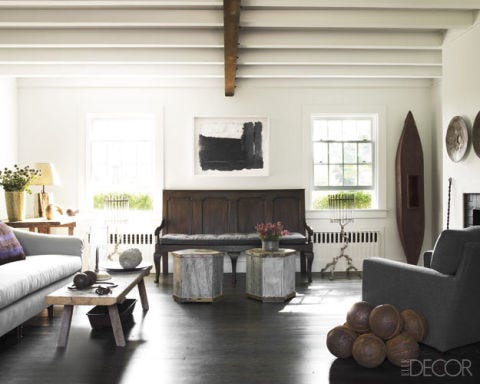 In the living room of the Bridgehampton, New York, weekend home of interior designer James "Ford" Huniford, antique painter's stools serve as cocktail tables in front of an 18th-century English settee. The collage is by Ingrid Pitzer, and the metal plant stands are antique; the linen-covered sofa is from Huniford's new furniture line, the oak bench and nautical buoys are Early American, and the floors are reclaimed pine.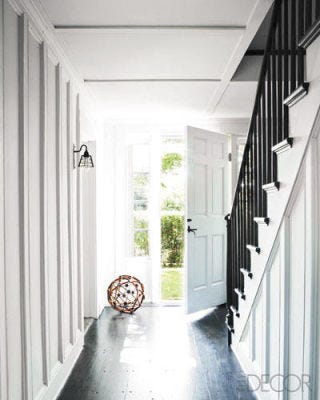 The paneling in the foyer is painted a custom shade of white, and the sconce is Italian.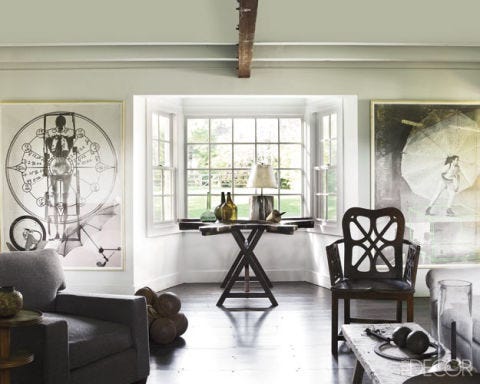 Robert Rauschenberg prints and an 18th-century English chair in the living room.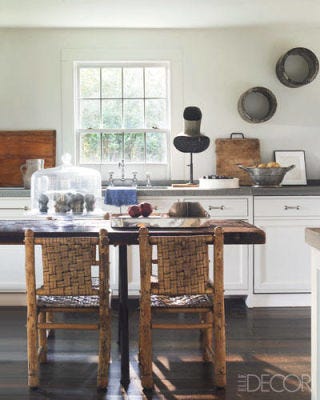 A reclaimed-wood table, Old Hickory chairs, and bluestone countertops in the kitchen.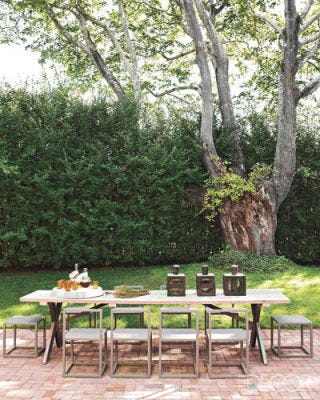 Chairs by Donald Judd surround an Early-American farm table on the terrace.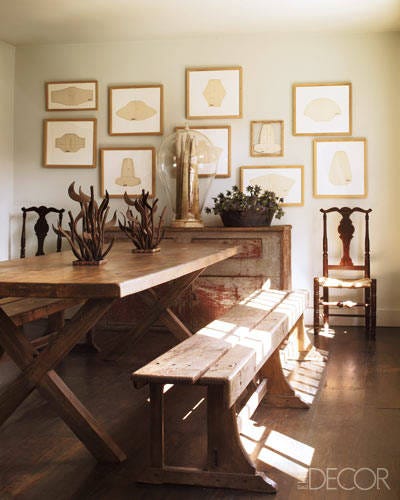 Early-20th-century French diagrams for light fixtures are displayed in the dining room, and seaweed sculptures by an unknown artist rest on a vintage table.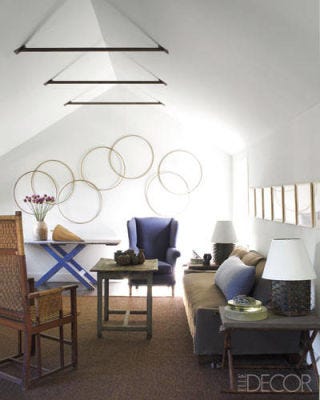 The den's wing chair and sofa, both upholstered in linen, are Huniford designs; the hoop sculpture is by Jennifer Andrews, and the vintage side tables inspired similar ones in Huniford's furniture line.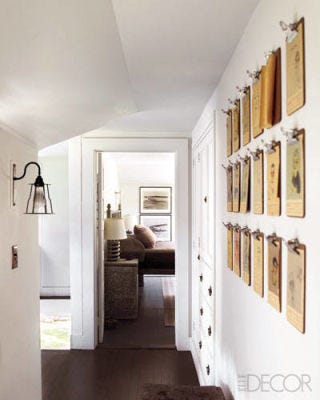 Watercolors by an unknown artist are mounted on clipboards and hung in the hall.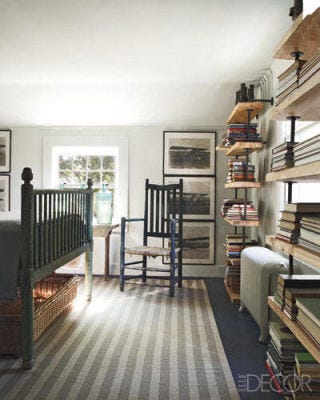 A guest room features an antique painted spindle bed from Pennsylvania, shelves made of plumbing pipe and reclaimed wood, and early-20th-century aviation photographs.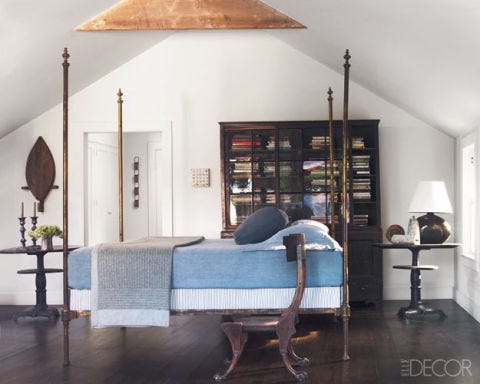 The Italian metal bed in the master bedroom is 19th century, and the American postman's cabinet and klismos chair are both 18th century.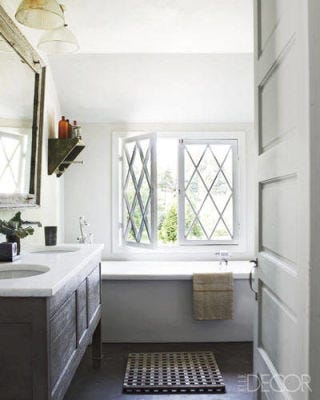 The vanity in the master bath is a Huniford design, and a section of a wood conveyer belt serves as a bath mat.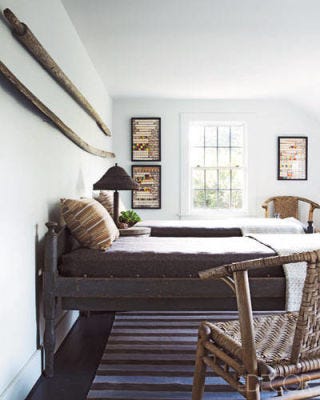 Salvaged oars hang above antique beds that came from a monastery and an Arts and Crafts lamp in a guest room; the bedcovers are replicas of blankets used during the Civil War, and the early-20th-century dhurrie is from India.
You may also like