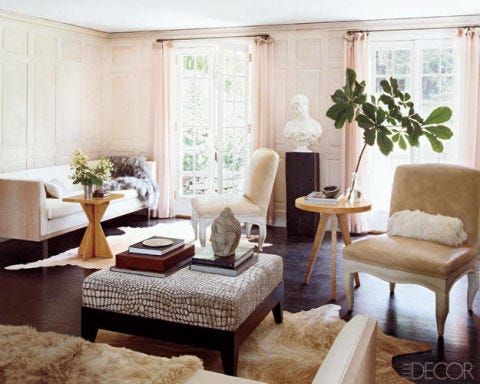 [Decor] Country house goes modern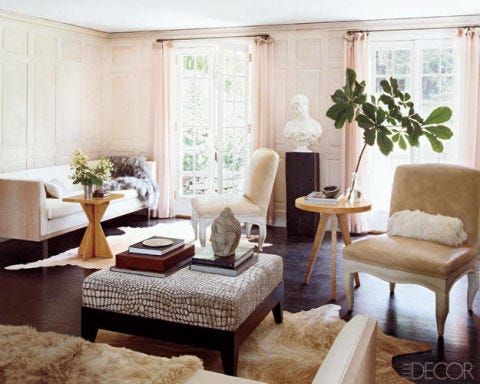 The living room's upholstered seating, ottoman, side tables, fur throw, and leather wall panels are all by York Street Studio, the couple's firm; the curtain fabric is by Duralee.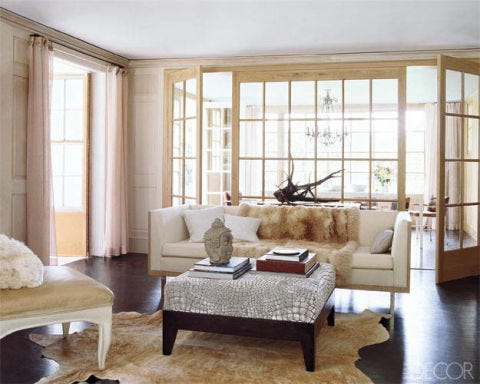 The living and dining rooms are divided by a glass-and-oak partition with French doors; the muslin-upholstered sofa and fur throw are by York Street Studio.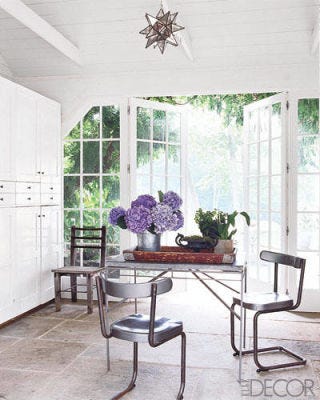 A breezeway connects with the guesthouse and leads to the outdoor dining area; the table and chairs are York Street Studio designs.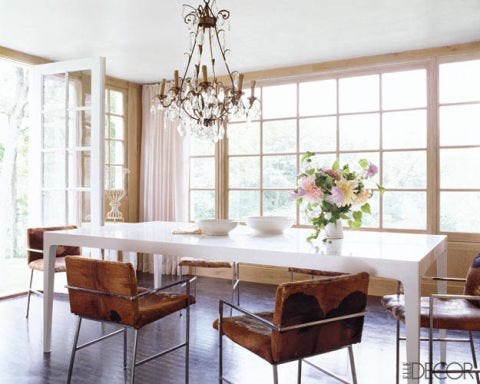 In the dining room, a table by Stephen Piscuskas for York Street Studio and 1960s chrome chairs designed by Linda's parents, Marion and Harry Zelenko. The Italian crystal chandelier is from Michael Trapp, and the curtain fabric is by Duralee.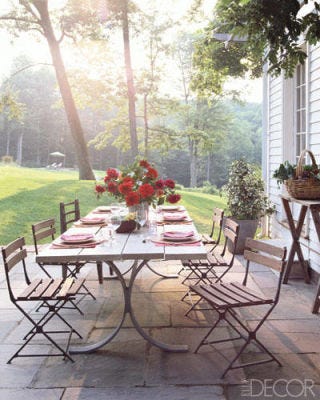 The terrace features café-style chairs and a concrete-plank table by York Street Studio.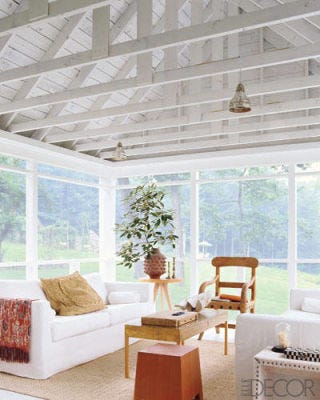 In the sunroom, IKEA sofas are grouped with a gold-leafed cocktail table by Piscuskas, a tripod side table and Douglas-fir stool by York Street Studio, and a vintage armchair from Duane.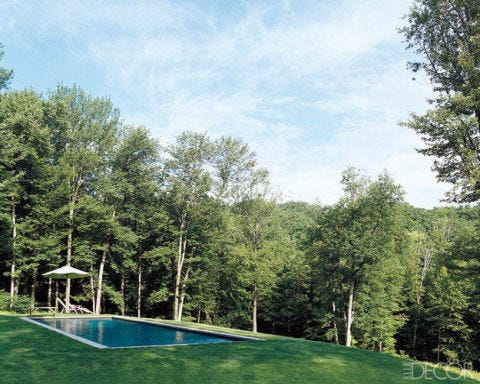 The pool.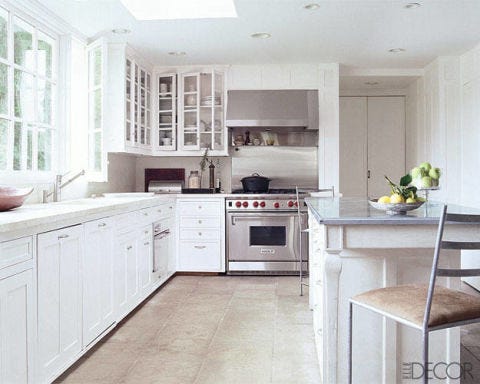 The kitchen range is by Wolf, and the floor is paved in cast-concrete tiles.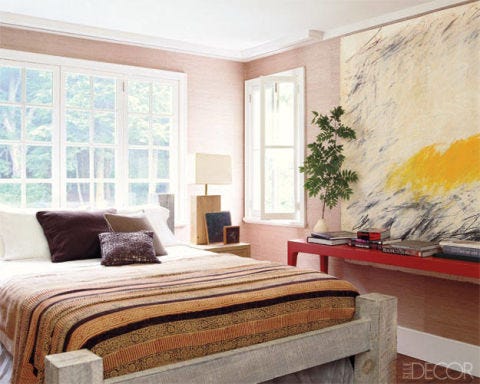 The pine bed in the master bedroom, which is papered with grass cloth, is by York Street Studio, and the painting is by Stephen Piscuskas.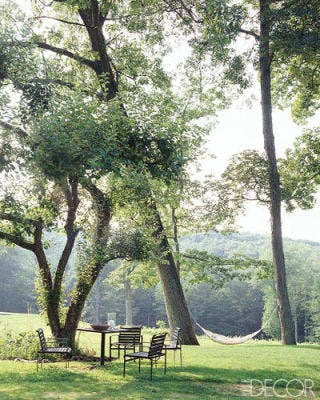 The property is located in the foothills of Litchfield County.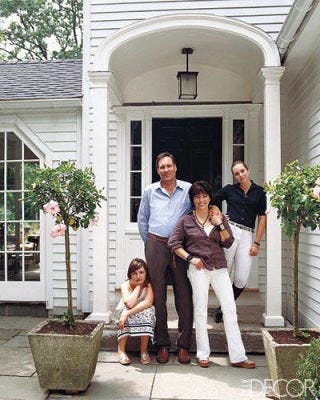 Stephen Piscuskas and Linda Zelenko with their daughters Sacha (left) and Ana at their home in Litchfield County, Connecticut.
You may also like