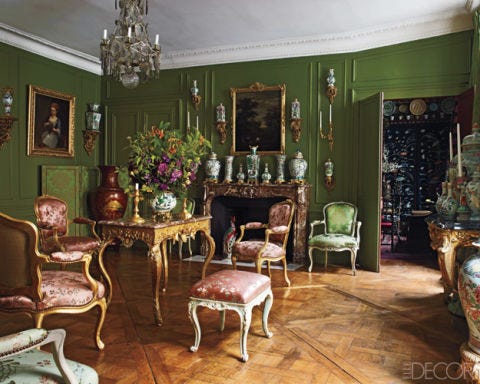 [Decor] Andrew En's Paris apartment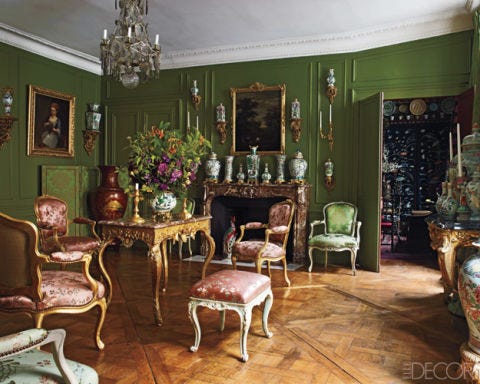 In the drawing room of fashion designer Andrew Gn's Paris apartment, silk-covered Louis XV gilt armchairs surround a Régence table, and a pair of Louis XV armchairs upholstered in a silk brocade flanks a marble mantel from a château in Brittany; the Chinese porcelains are from the Transitional and Khang Hy periods, and the chandelier is 18th-century Swedish.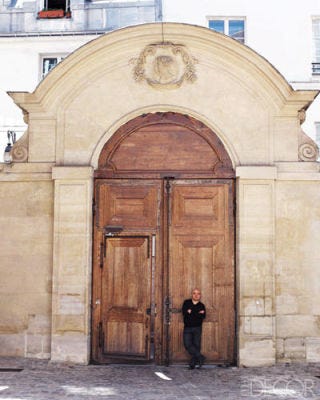 Gn outside the building that houses his studio.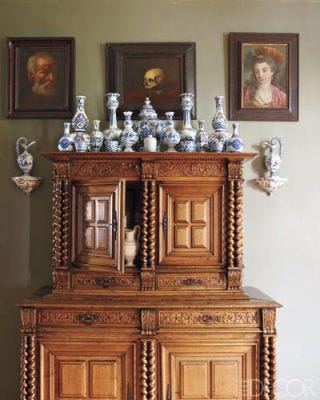 A French provincial walnut cabinet in the entrance hall with a collection of 17th- and 18th-century delft, Nevers, Lille, and Chinese porcelains.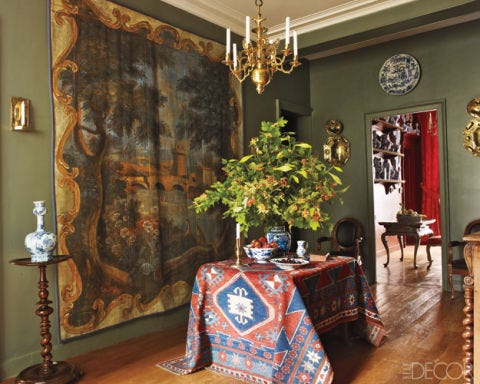 The late-17th-century Dutch brass chandelier and wall sconces in the entry hall are fitted with candles; the antique rug is Anatolian, and the walls are painted a custom color.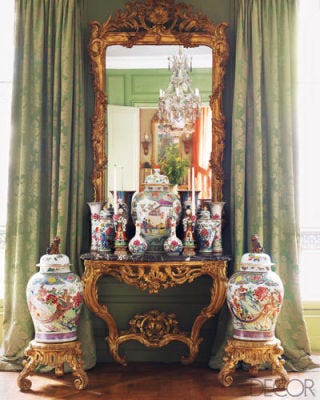 The mirror and console in the drawing room are Louis XV, and the porcelains are a mix of "Famille Rose" and 17th-century delft; the draperies are of a Lelièvre silk brocade.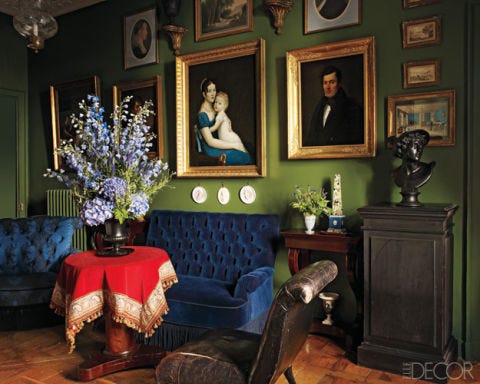 The smoking room's tufted sofa is 19th century, and a Victorian chair retains its original leather upholstery; the portraits are French.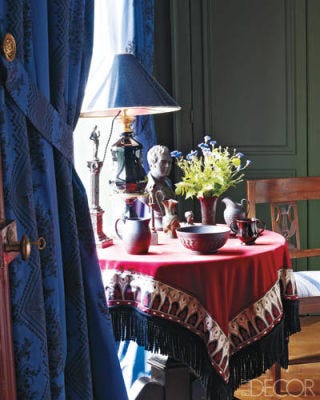 In the smoking room, a tablecloth with trimming by Madeleine Castaing is topped with a French opaline lamp, Wedgwood black basalt ceramics, and 19th-century bronzes; the curtains are of a Castaing fabric.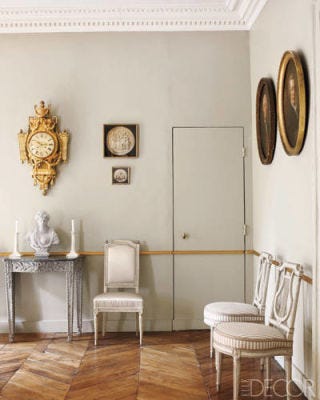 In the dining room, 18th-century grisaille drawings hang above a Louis XVI painted chair; the oak floors and molding are original.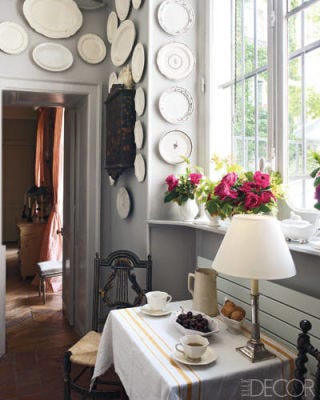 The kitchen, which overlooks the back courtyard, is lined with English creamware and 19th-century French faience; the chinoiserie spice cabinet is 19th century, and the tablecloth is vintage linen.


In the dining room, the English mahogany table and the Swedish chandelier and commode are 18th century, and the Louis XVI mirror is from the South of France; the chairs in front of the windows are Directoire, and the curtains are silk.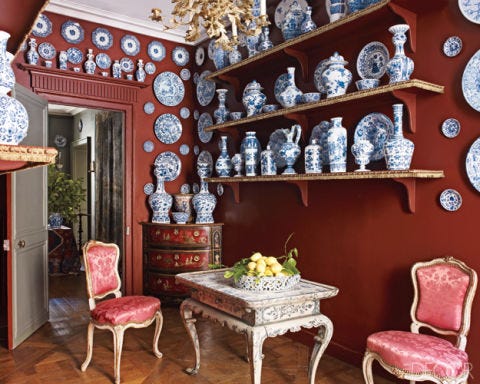 A mix of antique European and Chinese porcelains and faience in the porcelain room; both the Swedish tea table and the Italian chest are 18th century.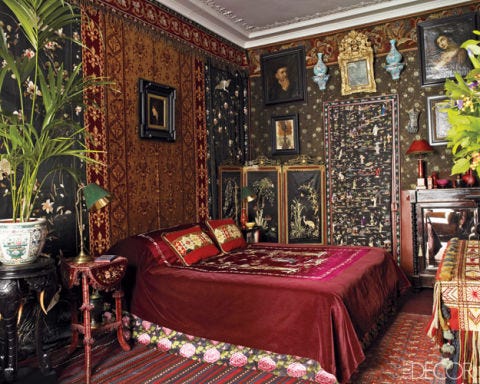 Baroque and Symbolist paintings hang on the bedroom walls, which are covered with Chinese and Japanese silk embroideries, brocades, Arts and Crafts textiles, and Renaissance Revival needlepoin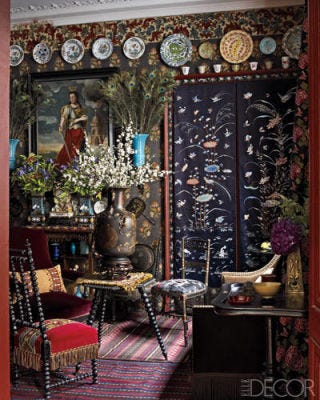 In the bedroom's sitting area, an antique Majorelle vase is filled with 19th-century Chinese Peking glass cherry blossoms, 18th-century Chinese embroidered-silk panels cover a cabinet, and antique Chinese and French Iznik-style plates line the wall; the ebonized chair and table are 19th-century French and English, respectively.
You may also like