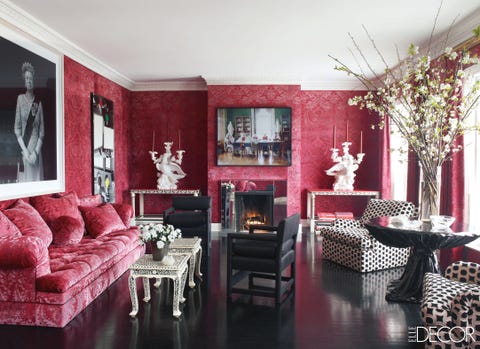 [Decor] All in the family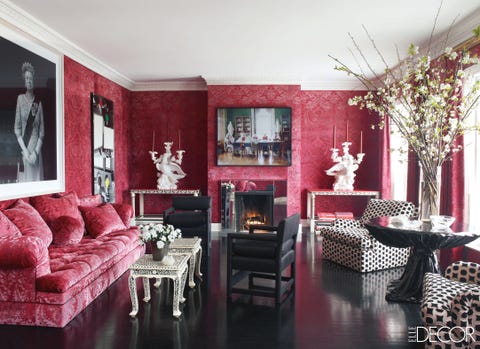 In the living room, decorated by Thomas Britt, the walls, curtains, and sofa are upholstered in a velvet by Sabina Fay Braxton, and the vintage resin table is French; Britt designed the bone-inlaid tables and adjacent armchairs, the sofa is a Michael Taylor reproduction, the candelabras are from Jansen, and the artworks are by, from left, Hiroshi Sugimoto, John Baldessari, and Jackie Nickerson.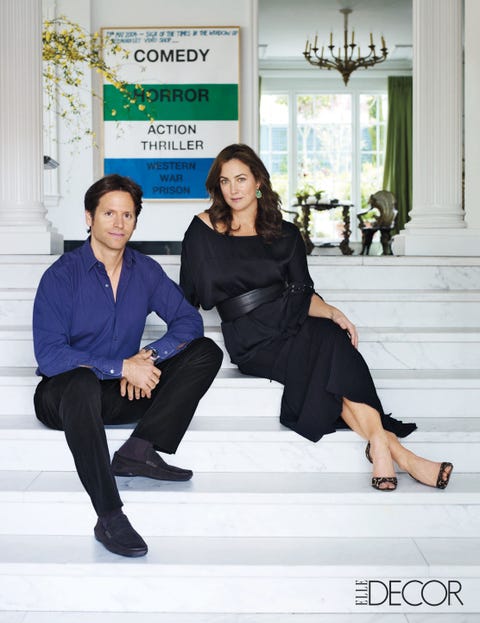 Alexis and Trevor Traina in their San Francisco home, which was principally designed by Ann Getty.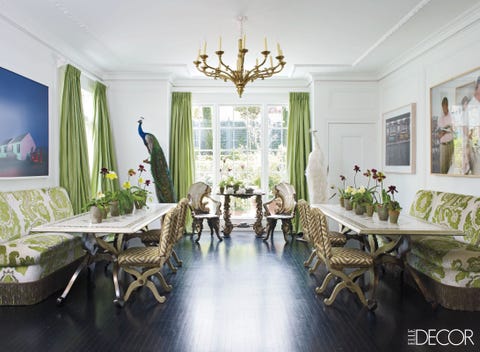 A pair of custom-made tables by Andrew Fisher are surrounded by Getty-designed folding chairs and custom-made banquettes in the dining room, which overlooks the garden designed by Madison Cox; the Venetian grotto table and chairs once belonged to Franco Zeffirelli, and the artworks are by Joel Meyerowitz, left, and Tina Barney, far right.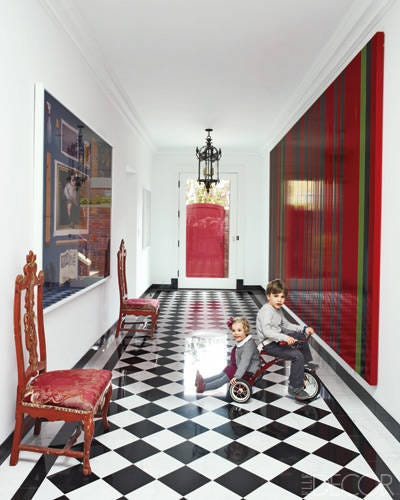 The Trainas' children, Delphina and Johnny, in the entry hall; the 17th-century chairs are Portuguese, and the artworks are by Daniel Lefcourt, left, and Keith Tyson.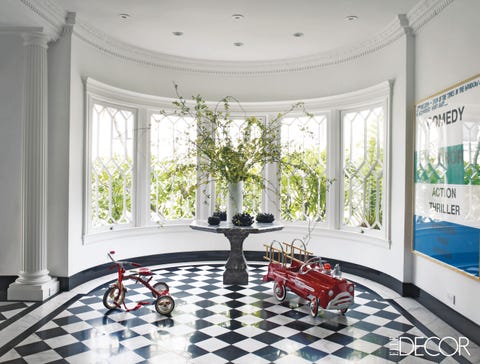 The table in the entry hall was designed by Michael Taylor for Trevor's mother, and the windows are original to the house; the artwork is by Keith Tyson.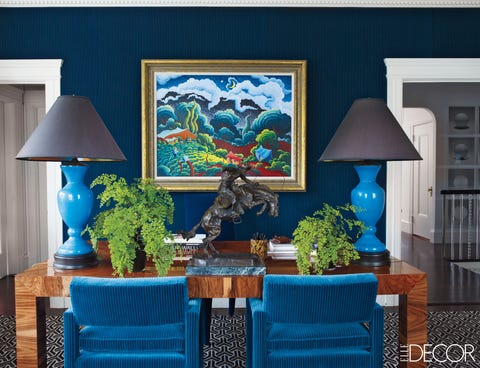 The walls and chairs in Trevor's office are upholstered in a cotton by Etro, and the painting is by Kim Douglas Wiggins; the table is vintage, and the rug is by AM Collections.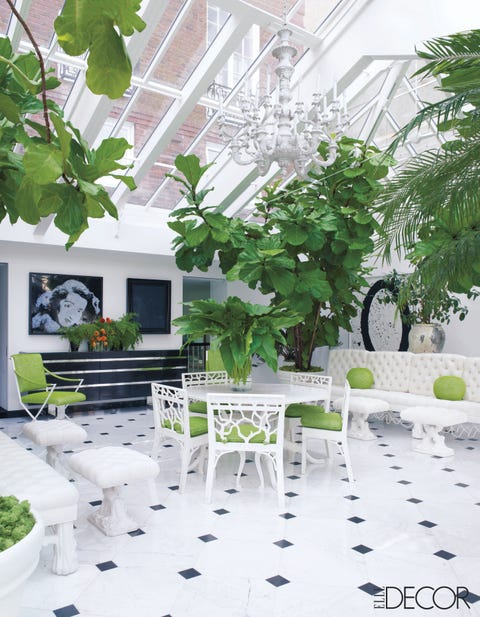 Getty designed the table and seating in the conservatory, and the vintage console is by William Haines; the artworks are by, from left, Vik Muniz, Mark Alexander, and Richard Serra .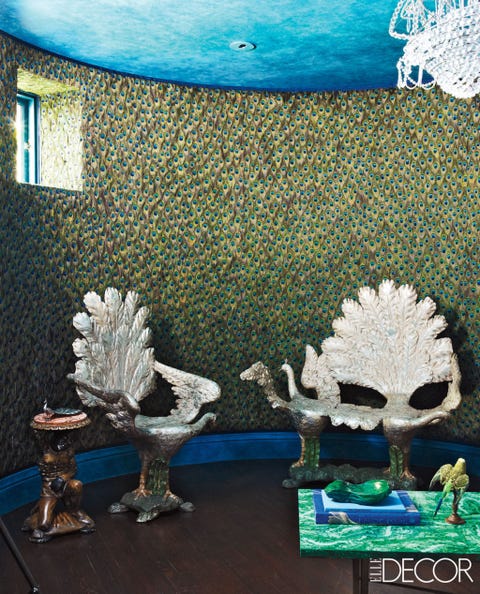 A custom-made peacockfeather wall covering in the library; the grotto chairs are 18th century, and the table is malachite.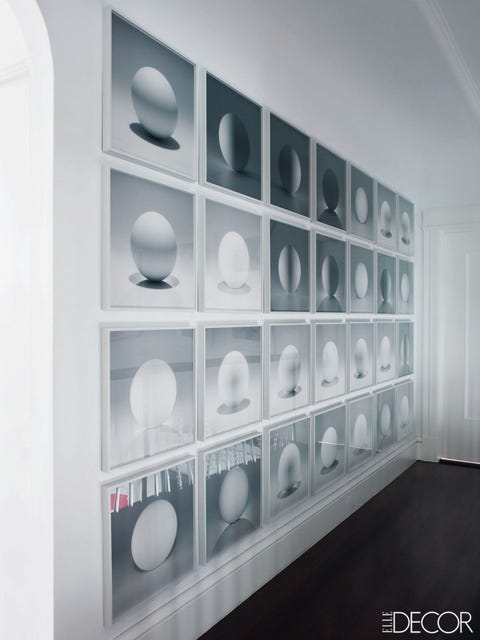 A series of prints by Sol LeWitt in an upstairs hallway.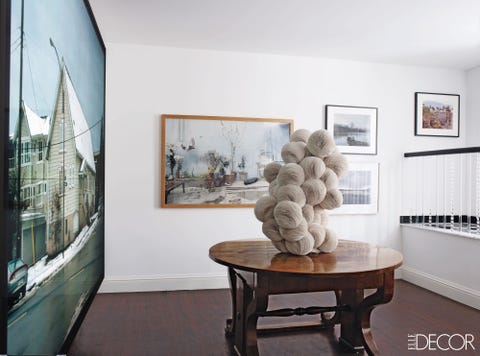 Artworks on the gallery walls are by, from left, Jeff Wall, Subodh Gupta, Alec Soth (top), Stephen Shore, and Joel Sternfeld; a Biedermeier table displays a sculpture made of paper plates by Tara Donovan.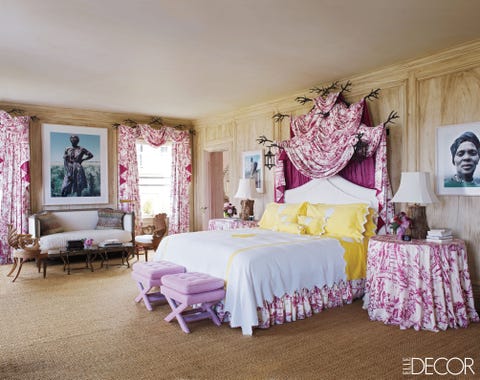 In the master bedroom, the table lamps and iron valances, which are draped with a toile de Jouy, are by Andrew Fisher, the stools are upholstered in a Manuel Canovas fabric, and the sofa and Getty-designed chairs are covered in muslin; the photographs are by Jackie Nickerson.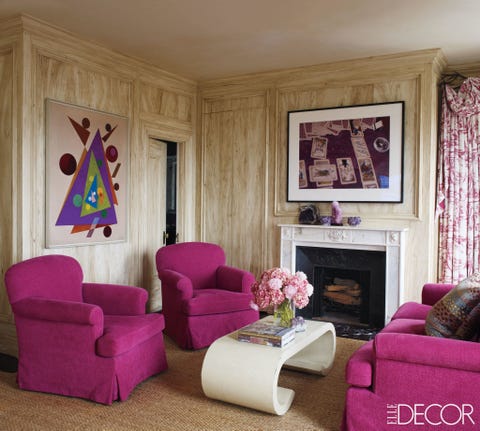 The custom-made sofa and chairs in the master bedroom's sitting area are upholstered in a cotton by Glant Textiles, and a photograph by Jack Pierson hangs above the marble mantel, which is original; the painting is by Rudolf Bauer, and the walls are painted faux bois.
You may also like